Uganda opposition leader to stay under house arrest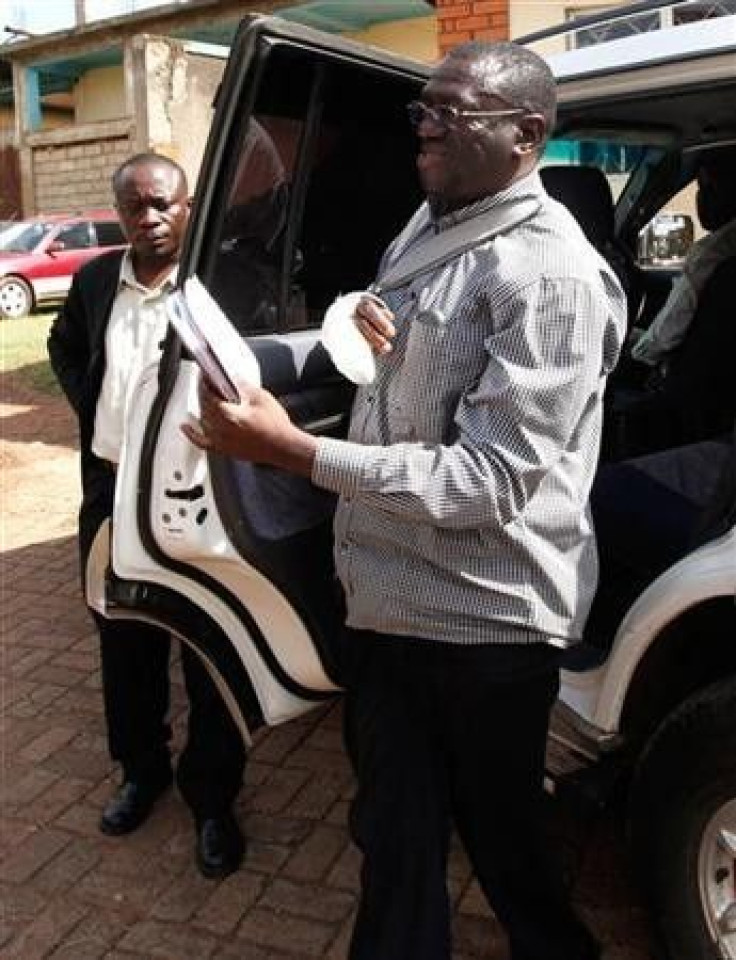 Uganda will keep opposition leader Kizza Besigye under house arrest until he promises to stop participating in anti-government protests that have marred the nation's image, national police said on Tuesday.
A senior official in his party rejected the demand and said his supporters were mobilising to free Besigye.
Early this year, a spate of opposition led, anti-government protests -- stoked by rampant inflation, escalating corruption and extravagance of public officials -- rocked the east African country boasting the third largest economy in the region.
Besigye, head of the Forum for Democratic Change (FDC), Uganda's biggest opposition party ranged against long-ruling President Yoweri Museveni, has been the galvanising figure for the popular unrest.
He has been confined to his home in the town of Kasangati outside the capital Kampala since October 18, when he attempted to join the second round of the so-called walk-to-work protests.
We'll keep him under preventive arrest and our personnel will not allow him to leave his house, said police spokeswoman, Judith Nabakoba. Regaining his liberty and freedom will depend on his judgement. He will have to first renounce participating in violent activities and disrupting peace.
Police have arrested dozens of opposition members across the country over the last several days for joining the protests, in which motorists and commuters abandon vehicles and instead walk to their workplaces.
Seven of those arrested have been charged with treason and three with concealment of treason.
FDC deputy foreign secretary Ann Mugisha said Besigye would not comply with police demands and that his backers were being summoned to converge at his home to liberate him.
Besigye is a strong and determined man and he won't give in to intimidation... We're mobilising his supporters and they're the ones who will go to his home and liberate him.
The commander of the police unit stationed outside Besigye's gate, Sam Omara, told local television on Monday evening that they had banned Besigye from receiving visitors after being embarrassed by a group of university students.
After a brief visit to Besigye, the students donated a potty, a bucket and rolls of toilet paper to the policemen who Besigye had accused of lacking toilet facilities.
Of course their intention is starve him, they have already remanded his aides... but there are thousands of people of good who will keep sending him food, Mugisha said.
For the third time, Besigye stood and lost to Museveni in an election in February this year, but he rejected the results, asserting that the vote had been rigged.
In power for 25 years, Museveni was initially credited with restoring the rule of law and fixing a broken economy in Uganda but has subsequently been accused of becoming increasingly autocratic and seeking to be president for life.
© Copyright Thomson Reuters 2023. All rights reserved.