Uganda's Bride Price Ruling Marks Women's Rights Milestone, But Clashes With Customary Laws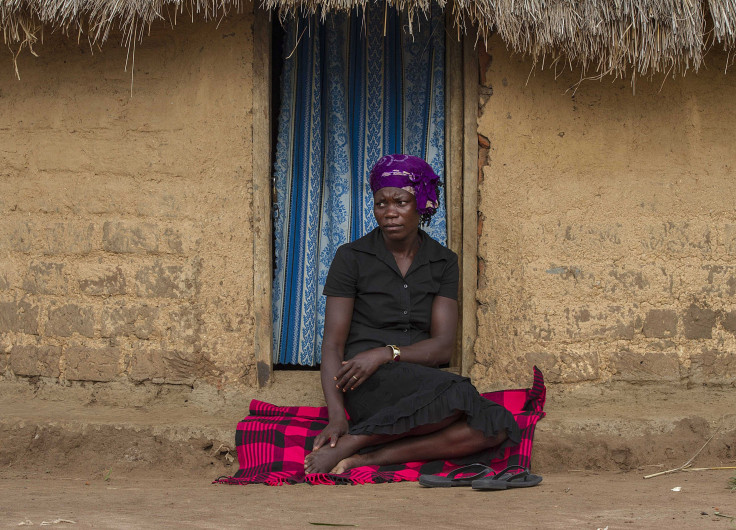 When she was just 14 years-old, Florence Abbo found herself trapped in an abusive marriage with no way out other than death. She was forced to work on her husband's farm under the hot sun every day from dawn till dusk. If her day-long labor did not satisfy him, she suffered beating and verbal abuse. Abbo's husband also demanded she give birth to as many children as he wished. And when she could not get pregnant right away, he mistreated her further and married a second wife.
For Abbo, a young woman in rural Uganda, divorce or running away was not an option. Abbo's husband had paid her parents a full bride price of cattle and shilling to marry their daughter and they could not afford to refund the payment, which the bride's parents were obliged to do if the marriage ended. If she ran away, she would have no money and no place to go. Bound to her violent husband by a customary practice of Ugandan wedding culture, Abbo saw suicide as her best choice.
Abbo was one of many Ugandan women who were locked in unhappy marriages because of bride price, which remains entrenched in cultural tradition among various ethnic groups across sub-Saharan Africa. But a court decision this month hailed by activists as a milestone for women's rights has given hope to Ugandan women like Abbo. By a 6-1 majority ruling, Uganda's Supreme Court on Aug. 4 banned the practice of refunding a bride price in the dissolution of marriage. The judges fell short, however, of declaring the practice itself unconstitutional and legal experts said the court ruling will be difficult to implement at the local level in rural communities, where clan elders enforce the customary norms.
"It's still a tradition that carries a lot of weight. I think it will depend place-to-place because there's real symbolic value to bride price and some people will hold onto it," said Aparna Polavarapu, an assistant professor at University of South Carolina School of Law who has done rights-based advocacy in Uganda. "In at least some places, there's going to be some resistance."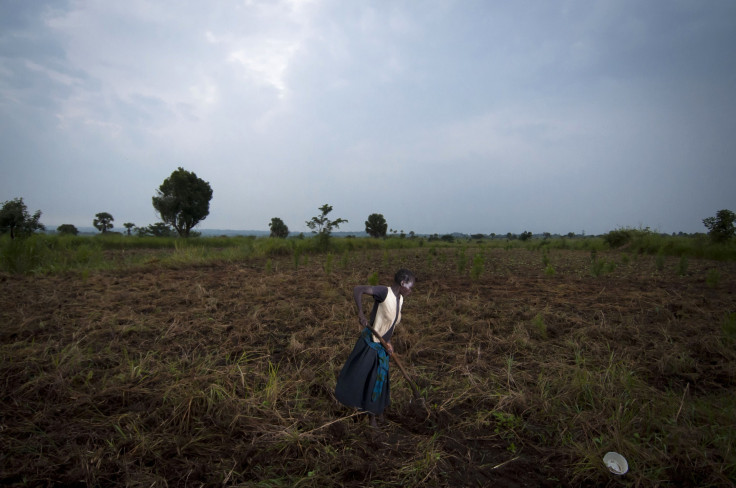 'No Equality in Marriage'
For generations, men across sub-Saharan Africa have paid a bride price, often in cows or money, to the parents of young women and girls in exchange for marriage. The customary laws or norms of some ethnic groups in several African nations, including Uganda, Kenya, Zambia and South Africa, require paying bride price upon marriage or the union is not deemed valid by the bride's family. The amount can range from a small token to a great sum. The bride price was initially seen as a gift of appreciation and a beloved part of traditional marriage ceremonies in African cultures. But in recent years, the practice has become a business that can lead to child marriage and force young women and girls into unhappy unions, experts said.
"Bride price had a fairly benign meaning but it's been so commercialized and commodified over time," said Johanna Bond, professor of law at Washington and Lee University School of Law in Virginia whose research has focused on women in Uganda. "Customary law can evolve in very positive ways. In this case, it's been regressive."
Bond said the bride price practice is one of the many factors that fuels child marriage, which is prevalent in rural pockets throughout sub-Saharan Africa. Women are often viewed as property that can be bought and sold, and daughters are sources of income for the family. In Uganda, which has some of the world's worst poverty levels, the bride price has become an economic incentive for some impoverished parents to pull their young daughters from school so they can get married. An estimated 40 percent of girls in Uganda are married before they turn 18, with eastern and northern Uganda recording the highest number of child marriages, according to the United Nations.
"The bride price parents would receive for a girl is compromised if she is sexually active," said Bond. "One strategy parents use is to marry girls earlier so there's less risk they'll get pregnant. They'll have a higher bride price."
Prior to this month's ruling, married Ugandan women and girls could not divorce their husbands unless they refunded the price paid for them, which many families cannot afford because they often use a daughter's bride price to pay for a son's wife. Local women's rights group Mifumi, which first launched the court case in 2007, said the court decision to outlaw the refund has set a precedent in sub-Saharan Africa and will empower women in Uganda.
"I was over the moon. No country has ever ruled in sub-Saharan Africa against culture," said Felicity Atuki Turner, executive director of Mifumi, which is based in Tororo, Uganda. "It's a huge cultural blow. The practice is now far more likely to die out."
When Turner and her mother started the Mifumi organization in eastern Uganda in 1999, they immediately noticed a high-level of domestic violence cases linked to the bride price practice. A United Nations survey conducted that same year in 16 countries in Asia, Africa and Latin America found Uganda had the highest incidence of domestic violence.
"I remember my mum telling me, 'If you really want to address domestic violence, you've got to look at this issue of bride price.'" Turner said in a telephone interview. "It opened my eyes. There was no equality in marriage."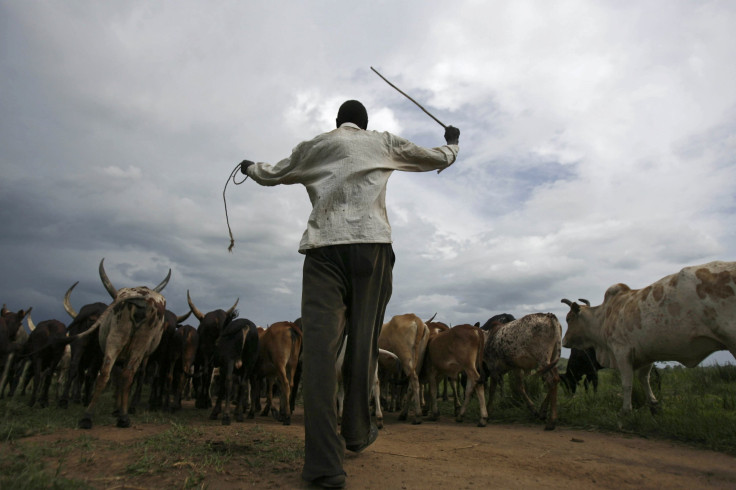 'My Husband Was Trying To Kill Me'
Abbo, who lived in a remote village outside Tororo, once fled her husband's house and sought refuge from her parents. But her father refused her because he did not have the cows to refund Abbo's bride price. Abbo's brother had used the family's cattle to pay bride price for his own wife, she said.
"My father would not let me step into his compound, even if I came with bruises and in tears. He would shout, 'Get out of here, this is not your home, this is not your clan, you do not belong here anymore!'" said Abbo.
Bruised and battered from years of an abusive marriage, Abbo decided the only way to end her suffering was to end her own life, even though she had mothered five children. So she took rat poison, which was cheap and readily available at the village kiosk.
"My husband knew that if I left, he would be entitled to a refund. He did not care if he beat me to death," Abbo said. "So I thought since I did not belong and my husband was trying to kill me anyway, I would end it myself. Then it would be on my terms. I would make sure it was peaceful and painless."
A neighbor discovered Abbo unconscious and called for medical attention. She survived the suicide attempt and later received counseling from Mifumi. Upon her full recovery, the local organization helped Abbo refund her bride price and divorce her violent husband after 13 years of marriage. Abbo, who is now in her 30s, resettled with her relatives and gained custody of her children, who range in age from 12 to 21 years-old.
Today, Abbo is a rice farmer and a renowned women's rights activist in the village of Rubongi, where she runs a domestic violence survivor support group. She also chairs the Village Savings and Loans Scheme in Rubongi, which helps poor households save and borrow money. Abbo lives happily with her children and said she does not wish to marry again.
The bride price practice also has an emotionally and financially crippling impact on men. Those who cannot afford to pay bride price cannot be legally married. There are also other ramifications of the practice.
In 2006, Ugandan resident James Jagwere lost his wife, with whom he had three children. His wife's relatives demanded a hefty payment because Jagwere never paid her bride price. Customary laws in Uganda, which vary by region and clan, often require the bride price be paid before a dead female spouse can be buried. Because he could not afford the payment on his own, Jagwere said he desperately sought to borrow the amount in cows and shillings from friends, family and neighbors for weeks while his wife's body decayed in his home.
Last year, the Butalegja district in eastern Uganda passed a by-law that prohibits blocking the burial of a dead female spouse over nonpayment of bride price by the husband. The law, which was initiated by Mifumi, also prohibits the demand for or payment or refund of bride price, according to Ugandan newspaper Daily Monitor.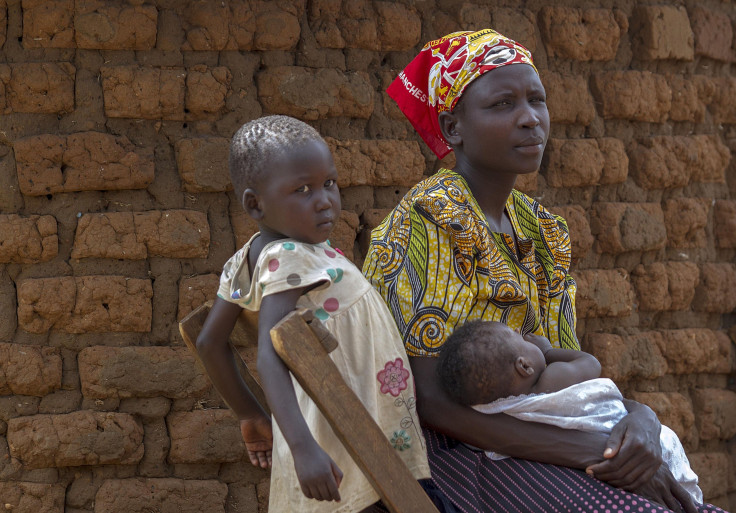 'Tears of Victory' Over Supreme Court Ruling
Abbo said she cried "tears of victory" when Uganda's Supreme Court in the capital Kampala outlawed the mandatory refund. The court ruled the refund was "dehumanizing to women" because it infringed on a woman's right to divorce and suggested they were in a marketplace. One justice said it was "unfair" for the bride's parents to be asked to refund the bride price and it was unlikely the family would still have the money or property after years of marriage. While the judges rejected the argument that requiring bride price for a valid traditional marriage was unconstitutional, the ruling's rhetoric marked a breakthrough for women's rights in Uganda.
"The return of [the] bride price connotes that the woman in marriage was some sort of loan. But even in sale, the cliché is that goods once sold cannot be returned or goods once used cannot be refunded," said Ugandan Justice Bart Katureebe, one of the six judges who consented to the ruling, according to the Guardian. "If that cannot be done in respect to common goods like cows, why should it be applied to a woman in marriage?"
But the ruling in Kampala, an urban city, might not effect the customs enforced by local leaders in remote regions that are miles away from the nearest courthouse. Residents in rural areas typically rely on their local council or clan elders to settle personal matters, including marriage, and the leaders might uphold the traditional practice of refunding bride price despite the Supreme Court decision, experts said.
"Depending on where you are in Uganda, customary law is more legitimate," said Polavarapu. "If you're in a far out rural area, there's a good chance the customary institutions will have much more legitimacy to you."
Mifumi, which has long sought to make bride price optional and nonrefundable in Uganda, plans to open another case in the country's Constitutional Court to challenge the constitutionality of demanding payment for marriage, which activists said remains a barrier for the women's rights movement.
"Girls are still viewed as property rather than children with rights," Turner said.
© Copyright IBTimes 2022. All rights reserved.
FOLLOW MORE IBT NEWS ON THE BELOW CHANNELS