UK Economy May Not Recover For Another Three Years: King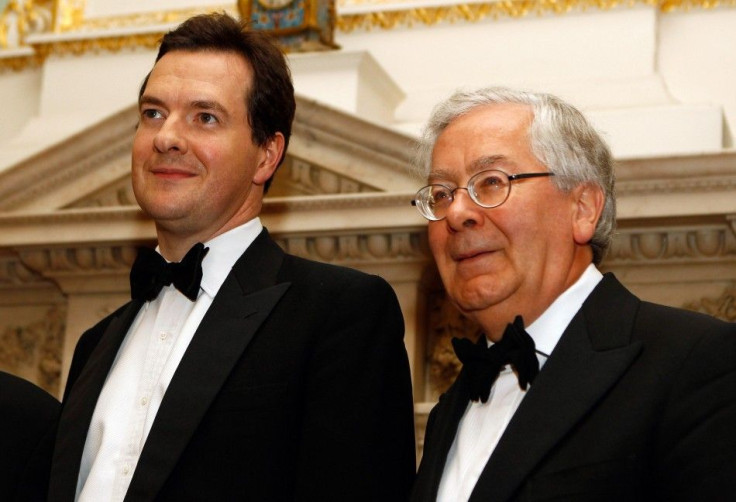 Britain will endure at least another three years of economic weakness before it can stabilize, warned the governor of the bank of England, Sir Mervyn King.
Putting a number to how long the economic recovery will take, King made his comments last night during his annual Mansion House speech at the Lord Mayor's banquet in London.
"The world economy is adjusting," King stated. "In more biblical language, failure to tackle the imbalances during the seven years of plenty before 2007 threatens seven lean years thereafter for at least part of the world economy," [suggesting recovery may not commence until 2014].
He expressed his compassion for the "millions of people, not here tonight, who are now bearing the costs of the financial crisis".
King's gloomy remarks stand in contrast to the relatively sunny forecast of George Osborne, the Chancellor of the Exchequer, as he prepares for the privatization of the Northern Rock bank – which he expects could raise £1-billion.
Osborne, who also appeared at Mansion House, said: "I can announce tonight that on behalf of you, the British taxpayer, I have decided to put Northern Rock up for sale. Images of the queues outside Northern Rock branches were a symbol of all that went wrong, and its chaotic collapse did great damage to Britain's international reputation. Its return now to the private sector would help to rebuild that reputation. It would be a sign of confidence and could increase competition in high street banking."
Osborne added that: "The British economy is recovering. Output is growing. The necessary rebalancing of the economy, away from debt-fuelled consumption towards investment and exports has gained momentum."
© Copyright IBTimes 2023. All rights reserved.