UK Government Given More Time To Hand Over Boris Johnson Messages To COVID Inquiry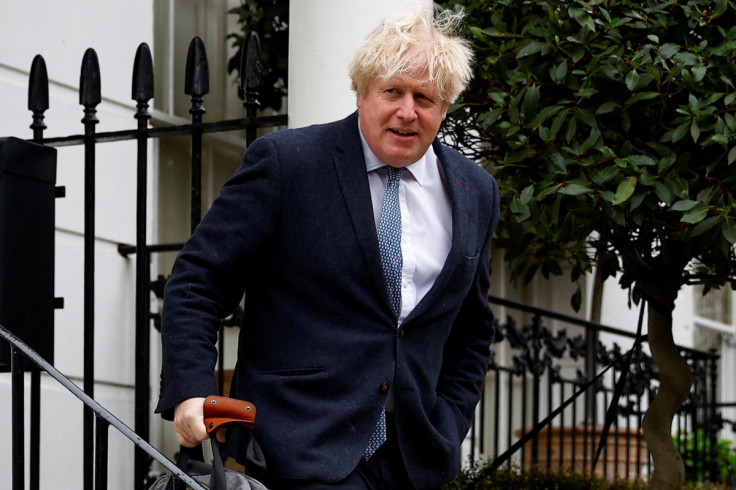 British ministers have been given more time to hand over unredacted messages from former prime minister Boris Johnson to a public inquiry looking into the handling of the COVID-19 pandemic, in a stand-off that could lead to criminal sanctions.
The government ordered an inquiry in 2021 to look into the preparedness of the country as well as the public health and economic response after Britain recorded one of the world's highest total number of deaths from COVID-19.
The inquiry, chaired by former judge Heather Hallett, has given the government two more days until Thursday afternoon to hand over Johnson's WhatsApp messages and diaries as part of its investigation into the handling of the crisis.
The Cabinet Office, which is responsible for overseeing the operation of government, has refused to hand over some of the messages and records on the basis that they are not related to the pandemic.
Last week, Hallett said that some areas of correspondence which the Cabinet Office had said were irrelevant were in her opinion relevant to her inquiry.
The early skirmish shows the tension that could develop as the inquiry examines the government's handling of the pandemic, particularly at the beginning when Britain was slower than many European countries to respond to the outbreak.
Prime Minister Rishi Sunak said the government wanted to make sure that lessons would be learned.
"The government has cooperated with the inquiry -- tens of thousands of documents have been handed over," he told reporters. "The government's carefully considering its position but is confident in the approach that it's taken."
In the dispute Hallett is relying on section 21 of the Inquiries Act to compel the government to hand over the information, meaning that a failure to do so could amount to a criminal offence.
Failure to comply with the act without reasonable excuse is punishable with a fine of up to 1,000 pounds $1,262) or imprisonment for a maximum of 51 weeks.
The first evidence sessions of the inquiry are due to begin next month. There have been more than 226,000 COVID-19 deaths since the start of the pandemic, according to official records, and ministers have been accused of making a number of errors including a delay to England's first coronavirus lockdown.
($1 = 0.7923 pounds)
© Copyright Thomson Reuters 2023. All rights reserved.