UK To Join China-Backed Asian Infrastructure Investment Bank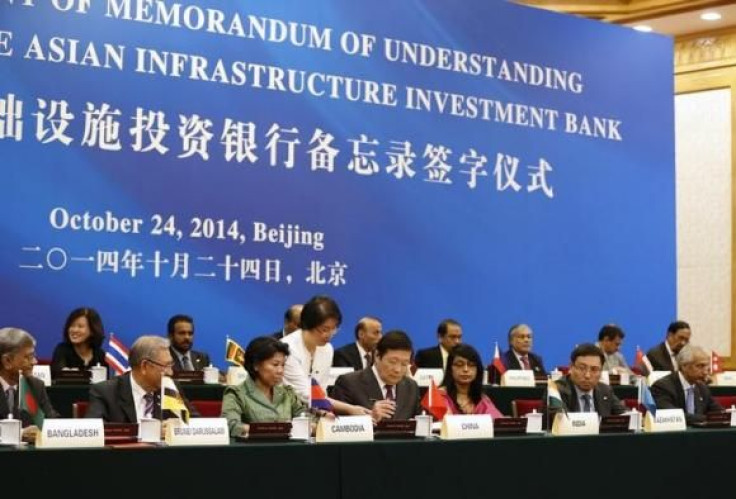 (Reuters) - Britain said it will seek to become a founding member of the Asian Infrastructure Investment Bank (AIIB), a new regional body backed by China that has raised concerns in the United States about governance standards.
The AIIB was launched in Beijing last year to spur transportation, energy, telecommunication and other investment. Analysts have said it could challenge the Western-dominated World Bank and Asian Development Bank in the region.
However, Britain's finance ministry said on Thursday that the AIIB could complement work already done in the region by those organizations.
Britain, the first major Western country to apply to become an AIIB member, would meet other founding members this month to agree on the principles of the bank's governance and accountability arrangements, the ministry said.
Finance minister George Osborne said joining the bank would boost the country's push to foster business and investment ties with countries in the region, chief among them China.
"Joining the AIIB at the founding stage will create an unrivaled opportunity for the UK and Asia to invest and grow together," he said in a statement.
Britain's announcement met with a frosty reception in Washington.
A spokesman for the White House National Security Council said the United States had concerns about whether the AIIB would have sufficiently high standards on governance and environmental and social safeguards.
"It is important to note that countries that become prospective members of the AIIB will be responsible for the standards adopted in the articles of agreement and their implementation," the spokesman said.
"This is the UK's sovereign decision. We hope and expect that the UK will use its voice to push for adoption of high standards," he said.
China's Ministry of Finance said it welcomed Britain's decision, and would consult with the AIIB's existing founding members on its proposed entry.
"If all goes well, the UK will become a founding member of the AIIB by the end of March," it said in a statement on its website.
© Copyright IBTimes 2023. All rights reserved.