UK Shoppers Would Switch Brands, Pay More To Avoid Use Of Slaves: Poll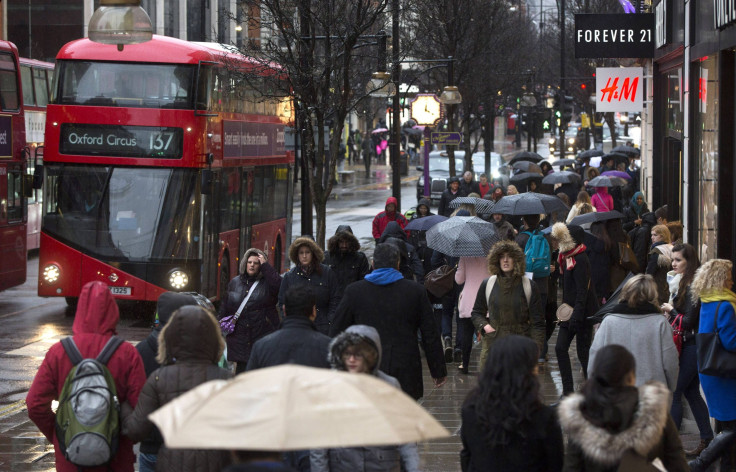 LONDON (Thomson Reuters Foundation) - The majority of shoppers in the United Kingdom would switch brands or pay higher prices to avoid the use of slave labor in the products they buy, a rights group poll showed on Wednesday.
Two-thirds of consumers would stop buying a product if they learned that its manufacture involved exploiting workers, and more than half would pay up to 10 percent more for slavery-free goods, according to the Walk Free Foundation.
A government-backed draft law, the Modern Slavery Bill, aims to tackle exploitation by requiring businesses in Britain to disclose what action they have taken to ensure their supply chains are slavery free, and is expected to be passed before elections in May.
The International Labor Organization estimates that globally, millions of forced laborers are generating some $150 billion a year in profits for those who exploit or enslave them.
Forced labor often lurks somewhere in the supply chain as a product and its individual parts may be manufactured, packaged and distributed in a process linking numerous suppliers in many different countries, business ethics experts say.
"Consumers, through their purchasing decisions, have the power to change how companies act," said Peter Nicholls, CEO of Global Business Authentication, a Walk Free program that helps companies to combat slavery in their supply chains.
"The problem is, most companies lack transparency over their supply chains and so it's very difficult for consumers to know which products are actually slavery free," Nicholls said.
Walk Free surveyed more than 2,000 adults across the United Kingdom to examine their shopping habits and purchases of food, tea and coffee, clothing and accessories and electronics.
Almost 70 percent of consumers who buy luxury brands and around 60 percent of those who buy low and mid range products would switch brands or pay more if they knew slavery was involved in their production, the poll showed.
It found that 57 percent of people who said they would take action were female and three-quarters were aged 35 and over.
Certification from an independent body was the most trusted source of information, ahead of information from ethical campaigners and industry experts, to guarantee that products are made without slavery, according to the poll.
While it is hard to judge accurately the number of people enslaved worldwide, Walk Free estimated in its annual slavery index last year that 35.8 million people live as slaves.
There are as many as 13,000 victims of slavery in Britain, forced to work in factories and farms, sold for sex in brothels, or imprisoned in domestic servitude, among other forms of exploitation, according to the Home Office (interior ministry).
© Copyright Thomson Reuters 2023. All rights reserved.