Ukraine Army Successfully Eliminates 310 Russian Soldiers On Thanksgiving Day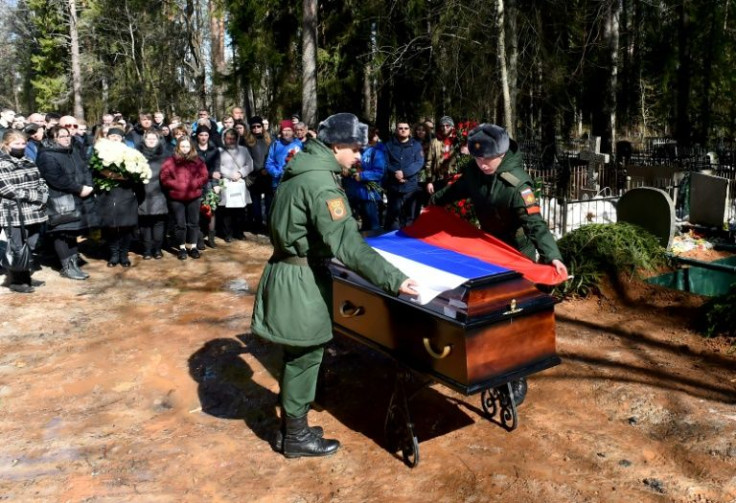 KEY POINTS
Russia lost 310 military personnel in Ukraine between Wednesday and Thursday
Most of the recent losses were sustained in Ukraine's eastern Donetsk region
Russia has suffered 85,720 casualties in total since it started its invasion
Russia lost 310 soldiers in Ukraine between Wednesday and Thanksgiving, data provided by the Ukrainian military showed.
The number of Russian combat losses between the start of the invasion of Ukraine in late February and Thursday totaled 85,720, the General Staff of the Armed Forces of Ukraine said in its most recent casualty report released Thursday.
A previous report from Wednesday stated that Russia had 85,410 losses among its personnel.
Most of Russia's recent losses were sustained in the directions of Avdiivka, Bakhmut and Lyman, three cities located in Ukraine's partially occupied Donetsk region.
Russian Defense Minister Sergei Shoigu said in September that 5,937 Russian soldiers had died in the invasion of Ukraine up to that point.
But Gen. Mark Milley, the most senior military officer in the U.S. Armed Forces, recently claimed that "well over" 100,000 Russian soldiers have been killed or wounded in the conflict.
Ukraine has "probably" suffered a similar number of losses, according to Milley.
"There has been a tremendous amount of suffering, human suffering," the military official was quoted as saying by the Associated Press at an event in New York earlier this month.
Russia claimed it was able to mobilize 300,000 reservists amid reports of its losses, but it has been accused of throwing newly drafted soldiers to the front line unprepared.
Security experts suggested that the country's weapon supplies may be running low, and Russian conscripts reportedly lack gear for the winter.
In contrast, Western countries are speeding up shipments of winter clothing and other supplies to Ukraine in preparation for combat during the season.
Canada alone is donating 500,000 parkas, pants, boots and gloves that were either pulled from its military stocks or purchased from Canadian companies.
"Winter always presents a challenge, when it comes to fighting. But the international community remains united and focused and committed to doing everything that we can to help Ukraine protect its interests and defend its sovereign territory," U.S. Defense Secretary Lloyd Austin III said during a conference in Brussels, Belgium, last month.
Jens Stoltenberg, the secretary general of the North Atlantic Treaty Organization (NATO), also believes that it is the coalition's task to supply Ukraine "with everything from fuel, winter clothing, tents to advanced weapons systems, air defense, armored vehicles, and advanced artillery."
"NATO will step up what NATO, NATO Allies and partners have now done for several months. We have all delivered unprecedented support to Ukraine. And this has helped the Ukrainians to make the gains they've made over the last weeks in the war against the invading Russian forces," Stoltenberg said in a press conference.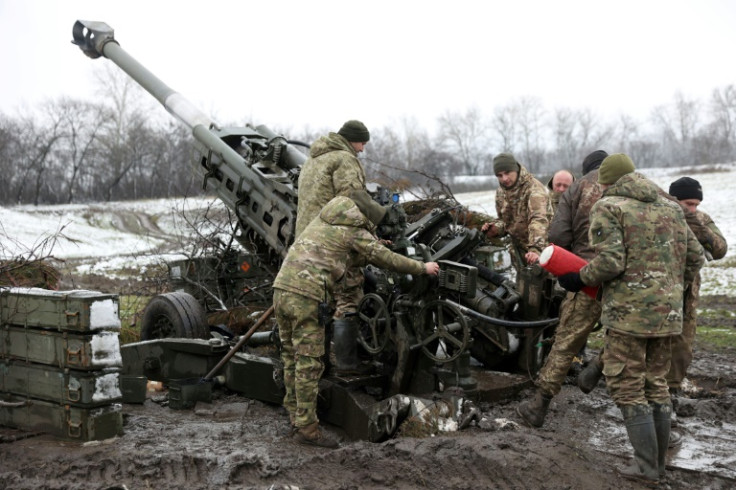 © Copyright IBTimes 2023. All rights reserved.