Ukraine To Ban 'Homosexual Propoganda'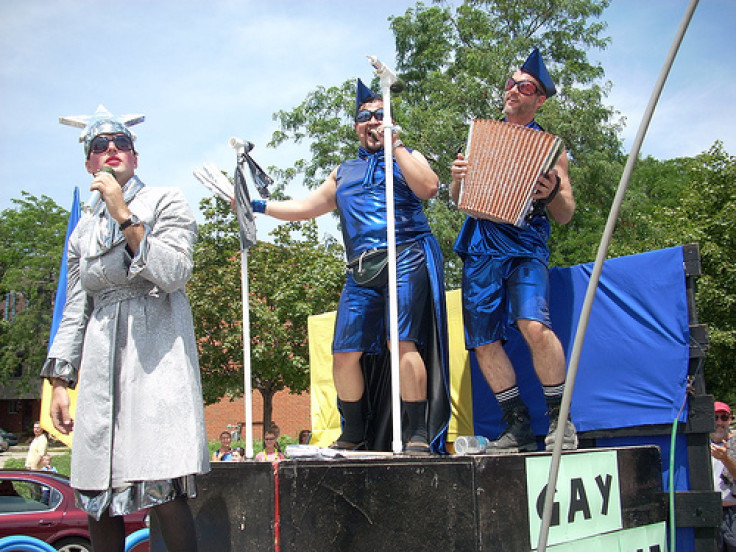 On Tuesday the Ukrainian Parliament adopted a draft law making it a crime to reference homosexuality or homosexual acts in the media or public domain.
In response, the U.N. High Commission for Human Rights released a statement condemning the adoption of the law and saying it "cannot be reconciled with the recent adoption of an anti-discrimination law by Ukraine…the anti-discrimination law would be strengthened by explicit references to sexual orientation and gender identity as possible ground for discrimination," Commissioner Rupert Colville said in a statement.
The law may "undermine the rights to health and equality before the law, and raises serious question marks over the country's adherence to fundamental human rights values," the statement continued.
If violated, the law stipulates heavy fines and up to five years in prison.
The law was approved by a vote of 289 to 61. The Russian outlet Ria Novosti said the bill's authors claimed that "gay propaganda" would worsen the HIV/AIDS epidemic in Ukraine and "destroy the traditional family institution, causing demographic crisis in the country."
"By promoting the extreme forms of sexual frivolity, the Ukrainian media is creating the conditions for the spread of the AIDS epidemic in Ukraine," an explanatory note accompanying the bill said.
Council of Europe Comission for Human Rights Nils Muiznieks also condemned the motion, tweeting, "Laws banning LGBT issues mark a worrying step back towards a bygone era when homosexuals were treated like criminals.
"Ukraine needs [to strengthen] anti-discrimination measures to better fight against homophobia," he also said. "I am seriously concerned by the fact that [the] Ukrainian Parliament is about to pass a law which would criminalize the promotion of homosexuality. I call on the Ukrainian Parliament to withdraw the draft law criminalizing the promotion of homosexuality."
Homosexual acts have been legal in Ukraine in 1991, but same-sex couples are not eligible for the same legal protections that heterosexual couples get. Marriage in Ukraine is constitutionally defined as one man and one woman.
Ukraine's neighbor, Russia, holds similar attitudes towards gay men and women. Last August, Madonna came to Russia to protest the upholding on gay pride parade bans in Moscow.
© Copyright IBTimes 2023. All rights reserved.
FOLLOW MORE IBT NEWS ON THE BELOW CHANNELS