Even Madonna Can't Melt a Russian Heart: Court Bans Gay Pride Marches In Moscow For Next Century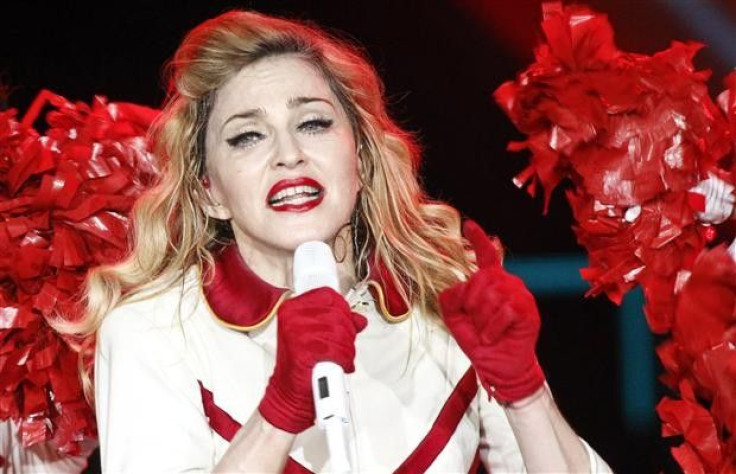 LGBT rights in Russia took a beating on Friday when a Moscow court upheld a ban on holding gay pride parades in the city for the next century.
The activist who brought the suit to the Moscow city council, Nikolai Alexevey, has promised to fight the ban in the European Court in Strasbourg.
"In the nearest future we will contest the authorities' actions over the 100-year ban on gay pride events in the European Court of Human Rights," Alexevey said to the Russian news outlet Interfax.
"Through this we will eventually achieve that the bans are recognized as unlawful, not only for the past, but for the future gay parades in the Russian capital."
The announcement comes a few days after Madonna gave her much-publicized St. Petersburg concert on August 9, in which she kept her promise to speak out for LGBT rights and against a recently enacted law banning public displays of homosexuality or distribution of "homosexual propaganda." (Video of her performance is available on the English-language Russian news site, Towleroad.com.)
The Strasbourg court is already scheduled to examine the Russian response to a previous ruling by the court on Alexeyev's efforts for gay rights in Russia, according to the BBC. The court ruled in October 2010 that the government had discriminated against Alexeyev because of his sexual orientation.
The government argued that holding a gay pride parade would risk provoking riots, seeing as most Moscow residents do not support gay rights or events like a gay pride parade.
It has been legal to be homosexual in Russia for less than 20 years. According to the British LGBT newspaper Pink News, a former Mayor of Moscow once described attempts to hold a pride parade as "satanic."
2012 has been a particularly bad year for LGBT rights in Russia: the law passed in St. Petersburg banning the promotion of homosexuality in public places has resulted in the arrest and sentencing of two people for displaying a poster near a kindergarten that read "Being gay is normal," according to RT.com, a English-language Russian news site.
In May, 17 people were arrested in St. Petersburg during what was reportedly a peaceful demonstration for refusing a police request to take down rainbow flags, according to Towleroad.com.
© Copyright IBTimes 2023. All rights reserved.