Ukraine Brings Back 128 Children Forcibly Taken To Russia By Invaders
KEY POINTS
More than 50 of the children brought back safely were currently in EU countries
The head of the Department for the Protection of the Interests of Children thanked those who helped the mission
She, however, did not reveal the identities of people who were part of the evacuation plan
Ukrainian officials announced Tuesday that 128 children, who were forcibly taken to Russia by the invaders, have been successfully brought back home.
The news was revealed by Yuliia Usenko, the head of the Department for the Protection of the Interests of Children and Combating Violence of the Prosecutor General's Office of Ukraine.
"We have managed to bring 128 children back to Ukraine. More than 50 of them, together with their parents or guardians, are currently in EU countries," Usenko said, according to Ukrinform.
While Usenko thanked those who helped in the mission, she declined to reveal their identities.
"You may ask, why is the number so small compared to the number of those being deported? But for us this is not a number, it is 128 children's lives. Bringing them back to the Motherland is the work of a large number of people. They have been working for months to bring back at least one child. That's a lot of security risks, including for people helping the process. At this moment, I cannot disclose who these people are and how everything is happening..."
"Ukraine is doing everything it can, but, unfortunately, it is not enough. The usual tools of diplomacy are not working, the requirements of international humanitarian law against the aggressor are not working, therefore there is no single mechanism, and common rules do not apply. Our task is to be continuously searching for ways and to maintain a dialogue with those who support us," Usenko added.
Earlier this month, it was reported that 16 children aged 7-16 from Kherson Oblast returned to Ukraine. The evacuation was carried out by volunteers from the charity fund Save Ukraine. In total, 14 families managed to bring their children home.
"There are children whom we were unable to pick up during the last evacuation, although we had all the necessary documents translated into Russian. But then their parents were not with us, and those institutions, after consulting the relevant authorities of the Russian Federation, refused to return the children. They were hysterical because the children were waiting for their parents and thought that they would come," Mykola Kuleba, former children's ombudsman and executive director of Save Ukraine, said at the time.
Thousands of children have gone missing, and many others have been forcefully taken to Russia or Russian-held areas since the war in Ukraine began on Feb. 24, 2022.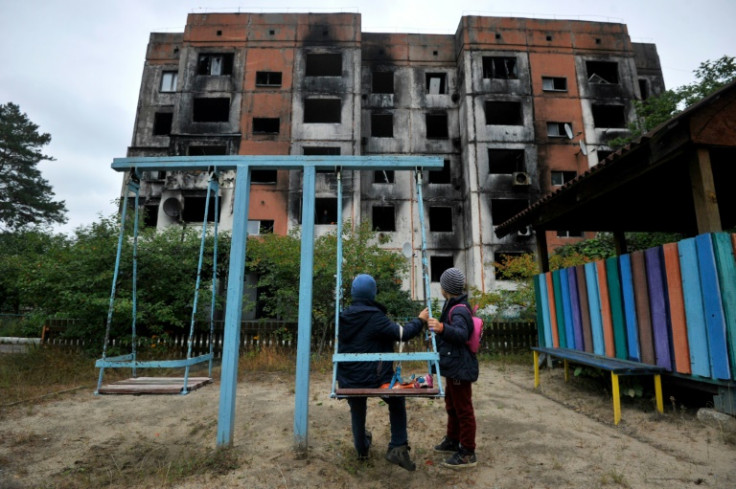 © Copyright IBTimes 2023. All rights reserved.