Ukraine Crisis: Death Toll Above 3,000 As Sporadic Shelling Threatens Cease-Fire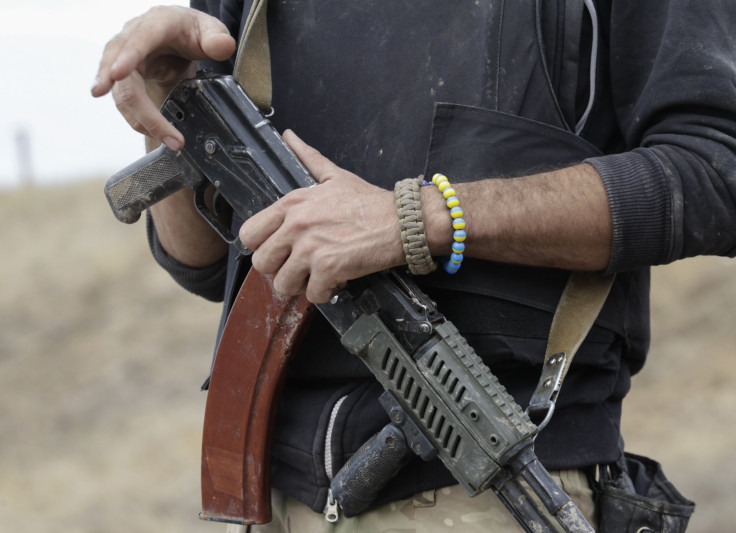 More than 3,000 people have been killed in the conflict in Ukraine between pro-Russian separatists and the Ukrainian government, a senior United Nations human rights official said Monday. That count includes the 298 passengers aboard Malaysia Airlines Flight MH17 that was shot down over rebel-held territory on July 17.
Ivan Simonovic, the U.N.'s assistant secretary general for human rights, said the victims of MH17 should be counted along with the 2,729 people who have been killed in the fighting since April when ethnic Russian Ukrainians in eastern Ukraine took up arms to oppose the pro-Western contingent that ousted pro-Russian president Viktor Yanukovych and established a new government earlier this year.
The numbers vary wildly between government and separatist reports. Ukraine's National Security and Defense Council says 864 Ukrainian servicemen have been killed fighting separatists, but the latter contends that number is much higher. NSDC spokesman Andriy Lysenko claimed last week that 2,000 Russian servicemen alone have been killed fighting on behalf of the pro-Russian rebels.
A shaky cease-fire has held with a handful of violations claimed by each side since Friday. Ukrainian President Petro Poroshenko plans to visit Mariupol on Monday, a port city on the Sea of Azov where rebels made a last-minute push in the days prior to the cease-fire. One civilian, a 33-year-old woman, was killed there by shelling on Monday. Continued clashes over the weekend between government forces and the separatists has threatened to break the cease-fire. Separatists and the Ukrainian military blame each other for the violations.
© Copyright IBTimes 2022. All rights reserved.
FOLLOW MORE IBT NEWS ON THE BELOW CHANNELS