Ukraine Defense Minister Says 7,500 Russian Troops Present In Eastern Of Country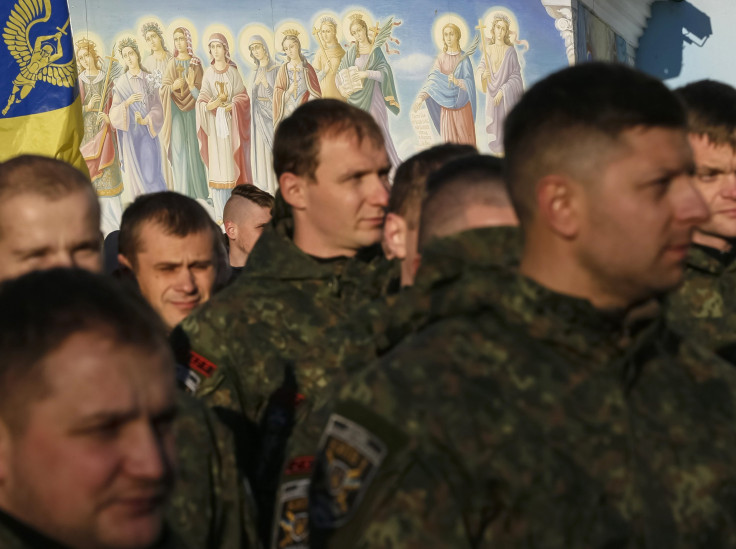 Ukraine's defense minister said that 7,500 Russian troops are present in the east of the country, which has been witnessing months of violence between the pro-Russian separatists and the government troops. The statement, from Colonel General Stepan Poltorak comes as four Ukrainian soldiers have been reported dead and 10 others injured in the past 24 hours.
"Unfortunately, stabilization of the situation in the East of Ukraine does not depend just on us. The external factor and the presence of 7,500 representatives of Russian armed forces in Ukraine destabilize the situation and prevent us [from stabilizing] it," Poltorak said, in a statement.
Poltorak said that the administration will keep trying to equip its soldiers with the latest arms, but did not give an exact timeframe on when they would be given more weapons.
"We'll concentrate our job on equipping, training, command and supply of the Ukrainian Armed Forces. We'll do it when we thoroughly learn our mistakes made during the ATO, all the achievements of leading countries concerning formation of modern armed forces. Then, on the basis of gained experience, we'll be capable to reform our Armed Forces," Poltorak said, according to the statement.
Meanwhile U.S. Vice President Joe Biden, who arrived in Kiev on Thursday for a two-day visit, condemned the intervention from Russia into the Ukrainian territory.
"It is simply not acceptable in the 21st century for countries to attempt to redraw borders by force in Europe or anywhere, or to intervene militarily because they don't like decisions their neighbor has made," Biden said, according to Bloomberg, adding: "We've seen more provocative action, more blatant disregard for the agreement signed not long ago by Russia. As long as that continues, Russia will face a rising cost and greater isolation."
© Copyright IBTimes 2023. All rights reserved.