Ukraine Russia Conflict: 7 Ukrainian Soldiers Killed, 11 Wounded In Fierce Fighting With Pro-Russian Rebel Fighters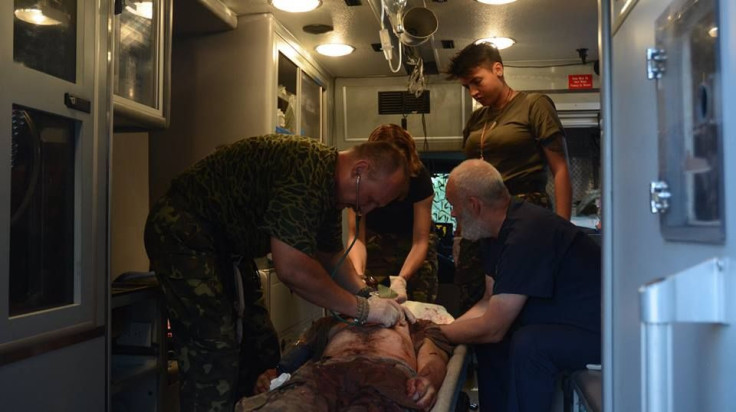 As many as seven Ukrainian troops were killed Monday in one of the deadliest clashes since hundreds lost their lives in February during the battle of Debaltseve. Russian-backed rebel officials were quoted by the government-run Tass news agency, claiming casualties were sustained when soldiers loyal to Kiev attempted to break through the line of engagement near the small settlement of Belaya Kamenka. The line of engagement is an area that is not supposed to be breached under the Minsk II ceasefire agreement.
The Ukrainian army lost two tanks, one armored infantry carrier and an anti-tank guided missile system, rebel defense ministry spokesman Eduard Basurin said.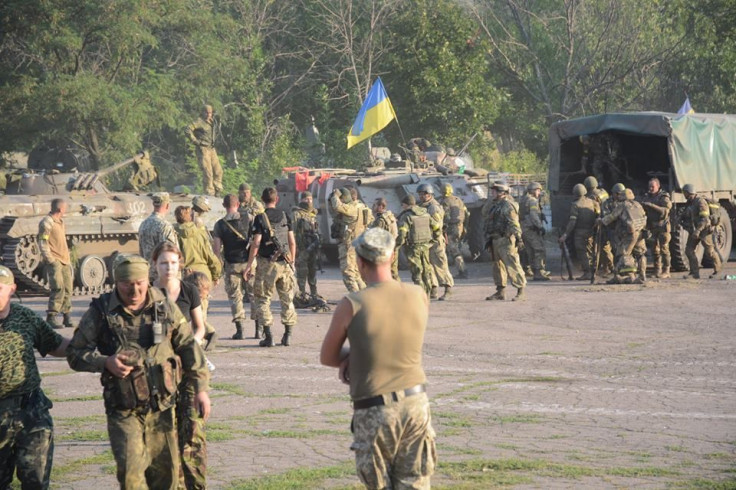 A Ukrainian medic confirmed the deaths on Facebook although there was no reference to which side was the aggressor. "At the moment, the battle near Bila Kamianka is over," wrote the medic, using the Ukrainian name for the area where the fighting took place. "Within just a few hours [we've got] three KIA fighters from the Right Sector's Ukrainian Volunteer Corps and four KIA's from the 72nd mechanized brigade."
She also noted 11 soldiers were wounded.
The intense and deadly battle began almost immediately after Ukrainian forces repelled a tank attack in the nearby village of Novolaspa. "Two-hundred insurgents used tanks to storm" the area, Ukrainian President Petro Poroshenko said of the attack. It was not yet clear if the two battles were connected.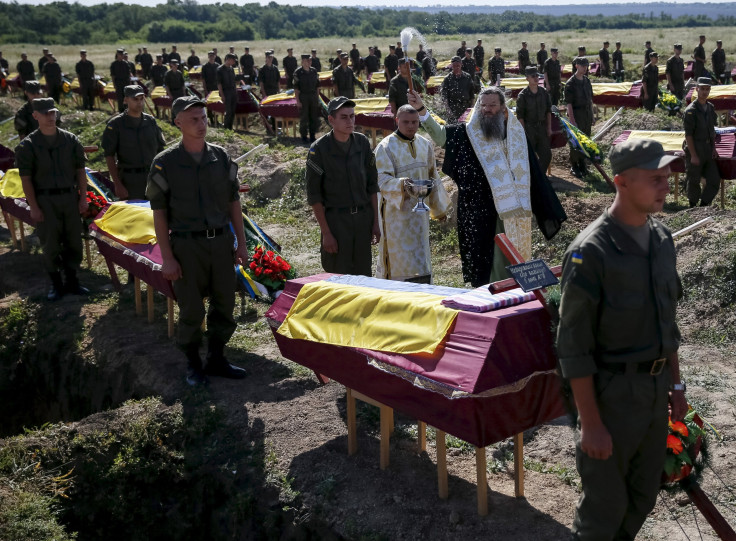 Few days of real peace have passed since the ceasefire was signed Feb. 12. The battle for Debaltseve, which started Jan. 16 and ended Feb. 20, witnessed the deaths of around 187 Ukrainian and 58 rebel troops. The bodies of some soldiers who died in that battle were not found until earlier this month.
The eastern Ukraine war, which has raged for more than 16 months, has seen more than 7,000 people lose their lives and more than 1.5 million people displaced.
© Copyright IBTimes 2023. All rights reserved.
FOLLOW MORE IBT NEWS ON THE BELOW CHANNELS