Ukraine Successfully Eliminated 1,030 Russian Soldiers Over The Weekend; 40 Armored Vehicles Destroyed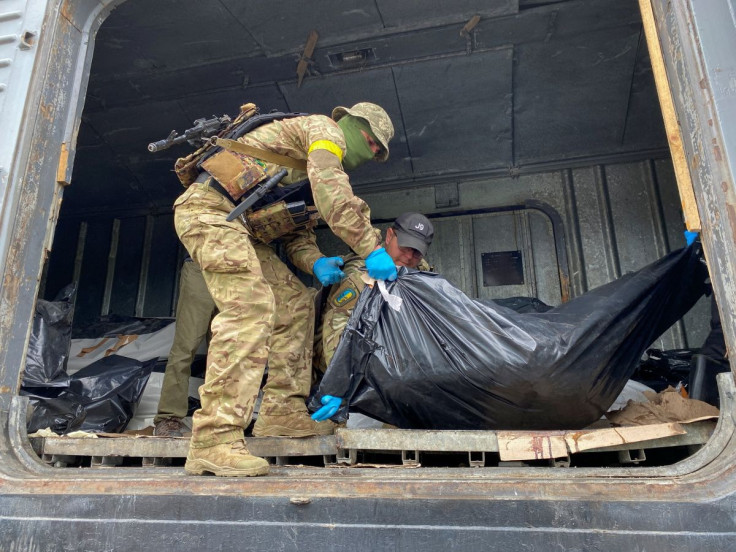 KEY POINTS
More than a thousand Russian troops were killed over the weekend, bringing their death toll to 209,940
Ukrainian forces also destroyed 18 tanks, 22 APVs and 15 cruise missiles of Russia
The Ukrainian Ground Forces claimed they have made advances in the Donetsk and Luhansk regions
More than a thousand Russian soldiers were eliminated by Ukrainian forces over the weekend, according to Ukraine.
On Saturday, Russian troops suffered 560 casualties in the ongoing war in Ukraine, while another 470 of their soldiers were liquidated Sunday, the General Staff of the Ukrainian Armed Forces said.
Clashes in the past 48 hours killed 1,030 Russian soldiers, bringing their total death toll to 209,940 since the beginning of the war more than a year ago.
Russia also suffered additional losses in its military equipment, including 18 tanks, 22 armored personnel vehicles (APVs), 54 artillery systems, nine anti-aircraft warfare systems, 38 operational-tactical level unmanned aerial vehicles (UAVs), and 15 cruise missiles.
Since February 2022, Russia has lost 3,837 tanks, 7,512 APVs, 3,555 artillery systems, 344 anti-aircraft warfare systems, 3,175 combat drones, and 1,132 cruise missiles in total in the war.
According to the latest situation update provided by the Ukrainian Armed Forces, Russia launched Sunday eight drone strikes using Iranian-made Shahed 136 and 131 UAVs and six Kh-101/Kh-555 cruise missile attacks on Ukraine. The Ukrainian military said it destroyed six of the eight combat drones and four of the cruise missiles.
Russia also reportedly carried out seven missile strikes, 25 airstrikes and 20 multiple-launch rocket system (MLRS) attacks against various Ukrainian settlements and troop positions.
The Ukrainian military said Russia's latest attacks caused casualties among the civilian population and damaged infrastructure, including private houses, educational institutions and other civil and administrative facilities.
In the temporarily Russian-held Kharkiv region, Russian forces received reinforcements of about 500 people this week. The additional personnel was reportedly made up of former convicted Russians.
However, about a hundred Russian reinforcements were injured, while 80 voluntarily left their positions after Ukraine shelled their combat positions.
Meanwhile, the Ukrainian Ground Forces claimed they had made advances along the front line in the contested regions of Donetsk and Luhansk.
Oleksandr Syrskyi, the commander of Ukraine's Ground Forces, said on an official army website that Ukrainian forces had advanced 400 meters closer to the town of Svatove in the Luhansk region. The town is situated along key Russian supply routes.
Syrskyi said the hostilities in northern Donetsk and several parts of Luhansk "continue almost around the clock," CNN reported.
The Ukrainian military official added that Russia had deployed former prisoners trained specifically for assault operations in the two temporarily-held regions.
Despite Russia having more troops on the ground, Syrskyi said, "Not even superiority in numbers helps the enemy."
Ukrainian President Volodymyr Zelensky said he is ready to launch the much-awaited major counteroffensive against Russia.
In an interview with The Wall Street Journal, Zelensky said he believes Ukraine "will succeed" in its counteroffensive, but he warned that it would take some time and come at a high cost.
"To be honest, it can go a variety of ways, completely different. But we are going to do it, and we are ready," Zelensky said.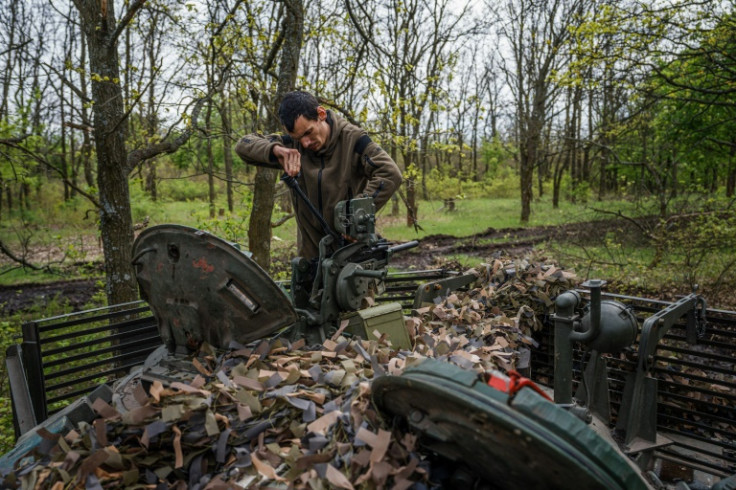 © Copyright IBTimes 2023. All rights reserved.