Ukrainian Insurgents Free 4 OSCE Hostages; 4 Remain In Custody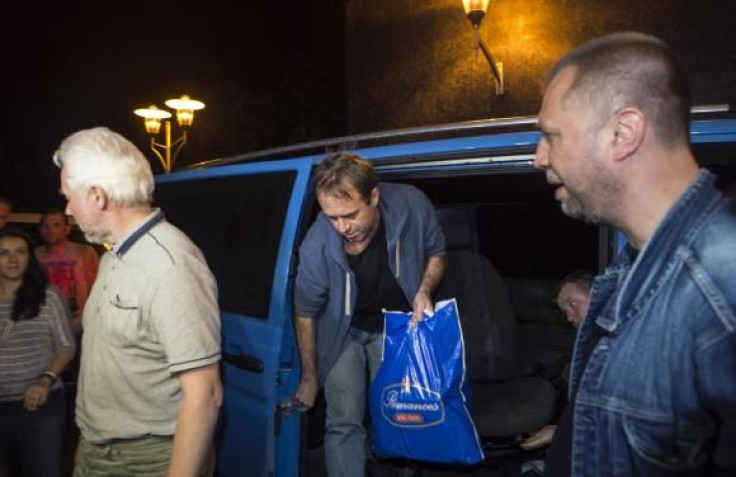 Rebels in southeast Ukraine released four of eight international observers early Friday, in what has been described as a goodwill gesture that could set the stage for a resolution of the conflict that has pitted pro-Moscow separatists against the government in Kiev, Reuters reported.
Eight observers from the Organization for the Security and Cooperation in Europe, or OSCE, were detained by rebel forces more than a month ago, according to Reuters.
"It was a long road and this release is the fruit of good will and it was unconditional," said Alexander Borodai, prime minister of the self-proclaimed Donetsk People's Republic, to journalists. "I am hoping we can facilitate the release of the four remaining observers."
Part of a 100-person mission, four observers from Turkey, Switzerland, Estonia and Denmark were taken by armed rebels to a Donetsk hotel where they were handed over to their colleagues. Four others remain in captivity in the Luhansk region, Reuters noted.
The mission is "profoundly grateful" to all who facilitated the release of the hostages, said Mark Etherington, the senior OSCE mediator in southeastern Ukraine.
Ensuring the release of the OSCE hostages has been an important part of peace meetings between mediators of the Kiev government, OSCE, rebel leaders and Russia.
© Copyright IBTimes 2023. All rights reserved.