UN Says 9,300 Civilians Have Died, 16,384 Wounded In Russia-Ukraine War Since 2022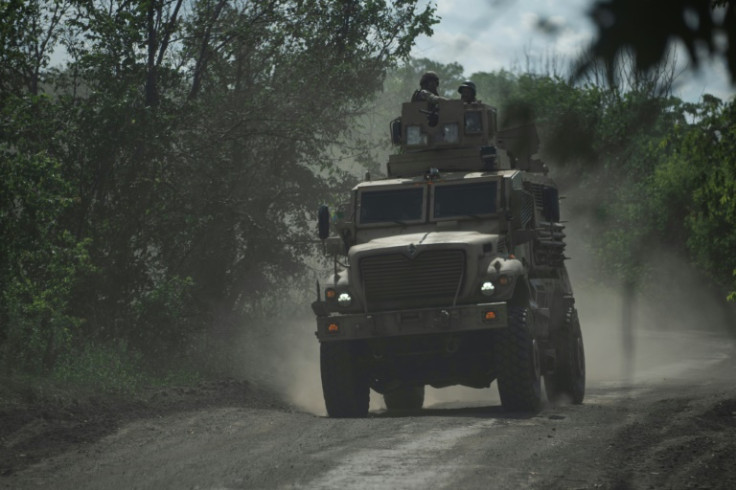 KEY POINTS
A UN official said 9,287 Ukrainian civilians have been killed in the Russia-Ukraine conflict
At least 530 children have been killed in the war in Ukraine
The actual death toll among Ukrainian civilians is believed to be higher than reported
More than 9,000 Ukrainian civilians have now died since Russia launched its full-scale invasion of Ukraine in February last year, according to a report.
Speaking at the United Nations Security Council meeting Monday, UN Deputy Secretary General for Political Affairs Rosemary DiCarlo said at least 9,287 Ukrainian civilians have been killed and 16,384 others sustained wounds and injuries amid the war.
"According to the Office of the UN High Commissioner for Human Rights, 9,287 civilians have been killed and 16,384 wounded, most of them by the fire of Russian troops," DiCarlo was quoted as saying by the online newspaper The Kyiv Independent.
Five hundred thirty-seven children are among those killed and 1,117 children are among those injured in the war, per a Civilian Casualty Update released by the Office of the UN High Commissioner for Human Rights (OHCHR). The assessment also stated that the most casualties were reported in the Donetsk and Luhansk regions.
It is important to note that the figures reported on the Civilian Casualty Update are only confirmed deaths and injuries. The actual figures are believed to be much higher, as data from places experiencing hostilities is delayed.
It is unclear how many Russian and Ukrainian soldiers have died in the war. Neither side has released an official death toll. However, it is believed that Russia has lost 238,300 soldiers since the war began last year. The figures include 620 troops killed over the past day, according to estimates from the Ministry of Defense of Ukraine.
Russian forces have continued shelling several cities across Ukraine. Explosions and air raid sirens were heard in the southern city of Odesa over the past day. Serhiy Bratchuk, spokesperson for the city's military administration, said Ukrainian troops repelled Russian drone attacks and urged residents to stay in shelters.
The attack comes a day after Russia accused Ukraine of striking the Kerch Bridge, which links the illegally annexed Crimean Peninsula to the Russian mainland. The recent bombing of the Kerch Bridge killed two people.
The attack was the second such incident since the war began. In October, a fuel tanker exploded while crossing the bridge.
© Copyright IBTimes 2023. All rights reserved.