UN Secretary-General Ban Ki-Moon Not Visiting North Korea, Spokesman Says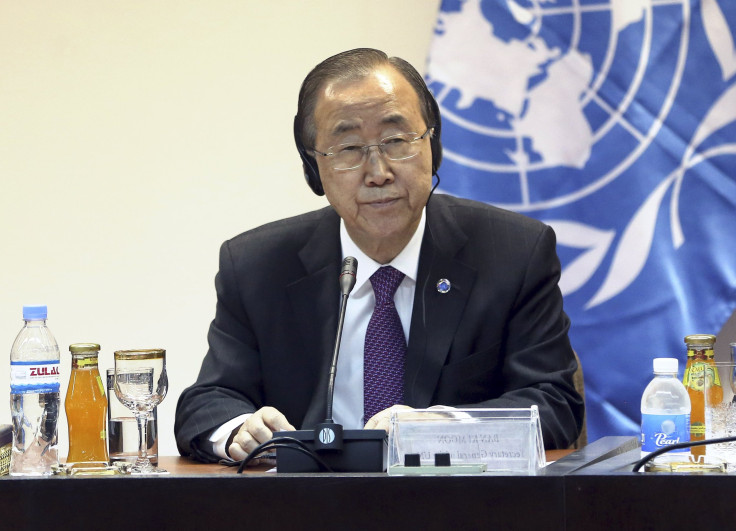 United Nations Secretary-General Ban Ki-moon will not visit North Korea next week, his spokesman said Tuesday. Xinhua news agency, citing the Korean Central News Agency, had reported Monday that Ban will reach Pyongyang on Nov. 23 for a four-day trip.
"The Secretary-General will not be travelling to the DPRK [North Korea] next week. He will be in New York most of next week and then travel to Malta for the Commonwealth Summit," Stephane Dujarric said, in a statement. "[Ban] has repeatedly said that he is willing to play any constructive role, including traveling to the DPRK, in an effort to work for peace, stability and dialogue on the Korean Peninsula," the spokesman added.
Yonhap News Agency also reported Monday, citing a U.N. source, that the secretary-general will go on his first trip to North Korea with plans to discuss inter-Korean relations and the nuclear deadlock. The U.N. spokesman's office did not confirm the news at the time.
In May, Ban, a South Korean, had made plans to visit an industrial park in North Korea operated jointly by the two Koreas. However, Pyongyang withdrew approval at the last minute without giving a reason.
Last December, the U.N. General Assembly requested the Security Council to refer Pyongyang to the International Criminal Court, after a U.N. report claimed there were wide-ranging abuses that could be compared to Nazi-era ones. North Korea hit back against the report, accusing the West of spreading misinformation.
© Copyright IBTimes 2023. All rights reserved.