UN Chief Ban Ki-Moon To Visit North Korea, Seoul 'Closely Watching' For Missile Tests By Pyongyang: Report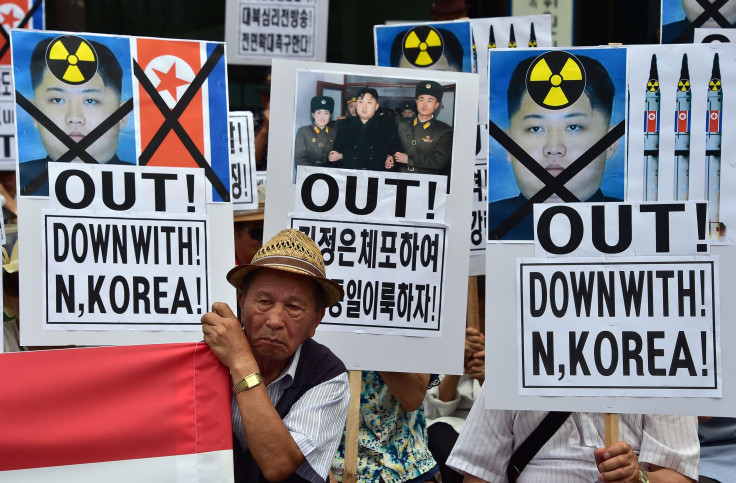 United Nations Secretary-General Ban Ki-moon is due to visit North Korea this week to meet the country's leader Kim Jong Un, Yonhap News Agency reported Monday, citing a U.N. source. The visit will be the first for Ban and it is expected to take forward talks on inter-Korean relations and the nuclear standoff.
If the visit happens, Ban will become the third U.N. secretary-general to visit the reclusive country after Kurt Waldheim in 1979 and Boutros Boutros-Ghali in 1993. Waldheim and Ghali met with the previous leader of North Korea, Kim Il-sung, who remained the president for 46 years until 1994 and is referred to as the founding father of the country.
"There can't be such a situation where the U.N. secretary-general visits North Korea and does not meet with the supreme leader of the U.N. member state," the U.N. source told Yonhap. The South Korean foreign ministry and the U.N. spokesman's office reportedly could not confirm the news.
Ban's tenure as the South Korean foreign minister from 2004 to 2006 saw multinational negotiations aimed at ending the North's nuclear program, following which a deal was signed in 2005. However, the deal later fell apart.
Meanwhile, South Korean officials were "closely watching" to see any signs that may hint at further missile tests by Pyongyang, which has now imposed a no-navigation zone off the North Korean coastal city of Wonsan from Nov. 11 to Dec. 7, Yonhap reported.
"North Korea declared the no-sail zone in the East Sea area near Wonsan, Gangwon Province, effective from Nov. 11 to the 7th of next month," a source told Yonhap, adding: "It is a vast area of the sea, so we are closely watching whether the North will launch a Scud or a new type of ballistic missile."
"It is also possible they could fire a submarine-launched ballistic missile (SLBM) during the no-navigation period," the source added.
North Korea claims to have developed long-range missile technology, which can hit the U.S., despite U.N. Security Council resolutions that ban Pyongyang from doing so. However, experts say that the country is still years away from developing such a technology.
Last December, the U.N. General Assembly urged the Security Council to refer Pyongyang to International Criminal Court, after a U.N. report said there were wide-ranging abuses that could be compared to a Nazi-era. North Korea retaliated against the report, accusing the West of spreading misinformation.
"The U.S. and other forces hostile to the DPRK [of fabricating a] 'resolution' peppered with misinformation malignantly abusing its genuine human rights policy," North Korea said at the time, adding that the report was a "draconian anti-DPRK 'resolution'."
© Copyright IBTimes 2023. All rights reserved.