'Unacceptable': Japan Slams Russia's Military Drills Using Su-35 Jets, Bastion-P Missiles In Disputed Islands
KEY POINTS
Russia's Foreign Ministry said last week it was suspending territorial talks with Japan
The move came after Japan sanctioned against Moscow, following Ukraine's invasion
Many Russian military vehicles took part in drills in disputed chain of islands Friday
The Japanese government Monday criticized Russia showcasing its military muscle on a chain of islands, including those disputed with Tokyo.
The drills came after Russia's Foreign Ministry announced last week it was suspending territorial talks with Japan.
The exercise was a massive military drill, which involved nearly 3,500 troops, along with Su-35 multirole fighters, Mi-8 multirole helicopters, Bastion-P coastal defense system, T-72B3 tanks, Orlan-10 multi-purpose UAVs among others, the Eurasian Times reported.
"Russia's military expansion in the Northern Territories is unacceptable as it goes against our country's position regarding those islands," Japan's Chief Cabinet Secretary Hirokazu Matsuno said Monday, according to Japan Times.
In the statement, Matsuno was referring to four disputed islands, known as the Kurils, which are controlled by Russia.
Russia had announced withdrawal from the talks after Japan sanctioned against Moscow in the wake of the invasion of Ukraine. Russia also withdrew from the joint business projects on the islands, according to Reuters.
Moscow's local media reported Friday, hundreds of military vehicles participated in the drills in the chain of islands, which stretched between the Japanese island of Hokkaido at their southern end and the Russian Kamchatka Peninsula at their northern end.
Japan claimed these islands were a part of its Northern Territories, and were illegally seized by the Soviet Union soon after Tokyo surrendered in World War II in August 1945. However, Moscow argued the move of taking over the islands – Kunashiri, Etorofu, Shikotan and the Habomai group of islets – was legitimate.
Earlier this month, four large Russian amphibious warfare ships were spotted sailing through a strait in northeastern Japan as they traveled west. Two days before that, a fleet of 10 Russian warships had transited the Tsugaru Strait. Japanese authorities believe the ships were possibly heading toward Europe to aid in the war in Ukraine.
However, Japan raised concerns of an imminent threat from Russia, despite the latter's main focus on Ukraine's invasion.
"It is concerning that the Russian military is stepping up operations around Japan while Russia's invasion of Ukraine continues," Japan's Defense Minister Nobuo Kishi was quoted by Nippon.com at the time. Kishi added Japan "will keep a close watch with a sense of tension."
Military watchers also claimed the recent Russian military activities were "no coincidence."
"The Russian side sees the need to retaliate and while they do not have many ways that they can retaliate in terms of economic sanctions, they do have military instruments," James Brown, an associate professor at Temple University, who specialized in Russia's relations with its Far East neighbors, told South China Morning Post two weeks ago.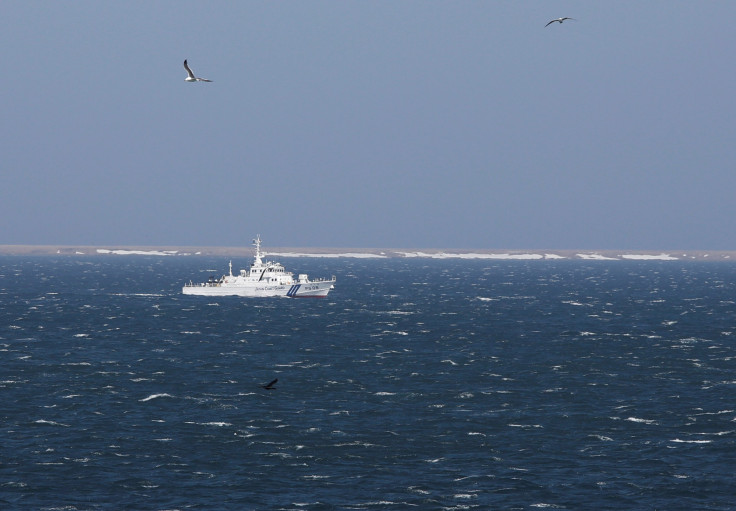 © Copyright IBTimes 2023. All rights reserved.