Under Kim Jong Un, North Korea May Launch New Nuclear Test In October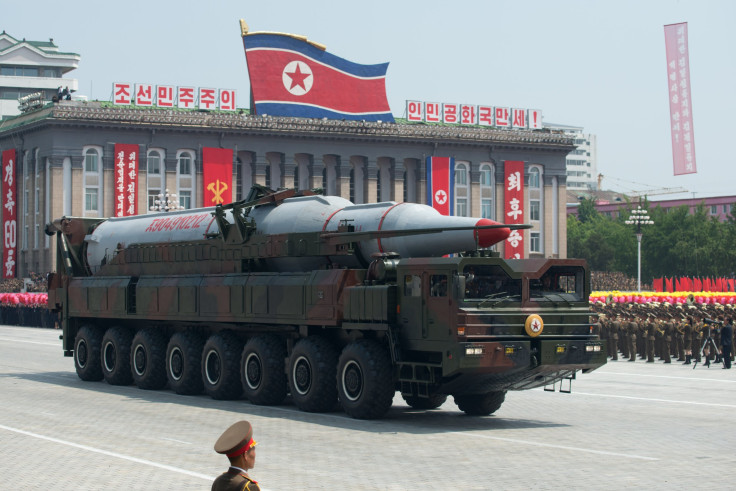 South Korean officials claimed their North Korean counterparts may launch military attacks in October, timed to coincide with the country's anniversary of the birth of the ruling Workers' Party of Korea. South Korea's Defense Ministry indicated a nuclear test during this period is possible.
"With the communist country set to mark the 70th anniversary of the Workers' Party of Korea's formation on Oct. 10, the North is likely to launch strategically motivated provocations," the ministry said in its defense policy outline, according to the government-funded Yonhap News Agency based in Seoul.
Seoul intelligence said that Pyongyang's Pungguye-ri nuclear test facility close to the eastern coast of the country is equipped to handle a "quick" nuclear test. It is believed to be the location of three previous nuclear tests in 2006, 2009 and 2012. On the western side of the nation, a new long-range missile launchpad will be completed in October, Yonhap reported.
Nuclear Arsenal by Country | FindTheData
A celebration Oct. 10 will reportedly include a military parade, held at the Mirim Airp in Pyongyang.
"North Korean leader Kim Jong Un is now focusing on consolidating his one-man rule through his reign of terror and display of his accomplishments," the defense report said. It added that North Korea has been asymmetrically increasing its biochemical and nuclear capabilities, much to the concern of South Korea. In response, Seoul defense officials say they have been ramping up their own military power.
South Korean defense officials claimed North Korea is developing dangerous biological agents, which include 13 kinds of "weaponized fungus," five of which can be used as biochemical weapons like anthrax.
Although details of the North Korean military program continue to be shrouded in mystery because of the difficulty in verifying information, reports have indicated the reclusive nation may possess enough weapons-grade plutonium to detonate at least six nuclear bombs, BBC News reported in May.
© Copyright IBTimes 2023. All rights reserved.