North Korea Nuclear Weapons: Seoul Urges Pyongyang To Denuclearize Following Iran Deal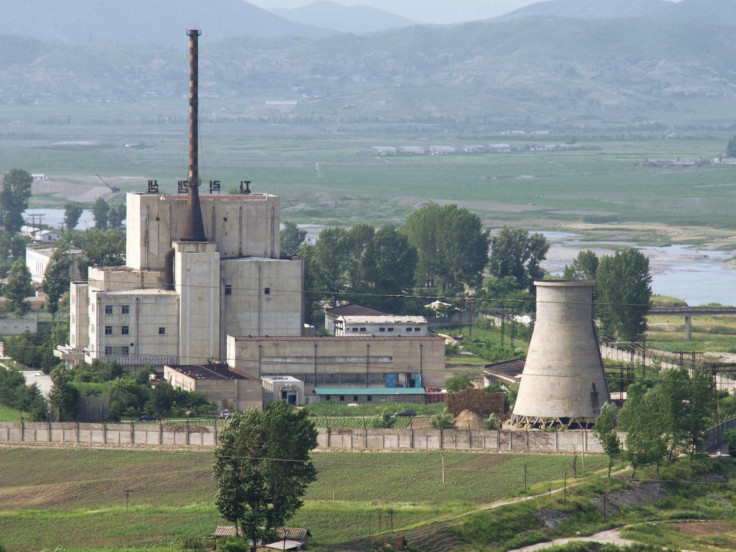 South Korea was hoping Tuesday's landmark nuclear deal with Iran would prompt North Korea to reconsider its own denuclearization. Seoul used the Iranian nuclear deal as an entry point for what it hopes will be the end of Pyongyang's increasingly ambitious and dangerous plans to develop nuclear weapons.
"We also hope North Korea will resolve issues surrounding its nuclear program by engaging in a dialogue with related countries in a sincere manner," Noh Kwang-il, South Korea's Ministry of Foreign Affairs spokesman said Tuesday in a statement, according to the Korea Times. "In that regard, we ask Pyongyang to take steps toward denuclearization in accordance with Joint Statement of Sept. 19, 2005, and [United Nations] resolutions against its regime."
The statement Noh was referring to came from the six-party talks in Beijing on Sept. 19, 2005, which outlined a plan to abandon efforts to produce nuclear weapons and allow for international inspections of the North's nuclear facilities. The deal was signed by both Koreas, the U.S., Japan, Russia and China. However, North Korea has thus far refused to adopt the measures agreed upon and continues to develop its nuclear program, according to the Korea Times report.
Nuclear Arsenal by Country | FindTheData
Similarly, the U.N. Security Council adopted multiple resolutions following nuclear tests that were launched by Pyongyang after the six-party talks in 2006, 2009 and 2012.
The details of North Korea's nuclear program remain unclear because of the difficulty of verifying information regarding the reclusive nation. However, some reports indicated that North Korea was considered to be capable of possessing enough weapons-grade plutonium to detonate at least six nuclear bombs, the BBC reported earlier this year. While reports were based on facilities disclosed by the country, both the U.N. and the U.S. were doubtful that the North fully revealed its nuclear abilities.
Uranium Enrichment Facilities by Country | FindTheData
The watershed deal between Tehran and Washington, D.C., that was announced has not been welcomed by all. Israeli Prime Minister Benjamin Netanyahu said Tuesday that the nuclear deal harkened similarities to the unsuccessful deal made with North Korea back in 2005.
"We all know how that ended," Netanyahu said in a statement, adding that not demanding that Iran dismantle its nuclear program will give Iran the ability to continue producing nuclear bombs in the future.
© Copyright IBTimes 2022. All rights reserved.
FOLLOW MORE IBT NEWS ON THE BELOW CHANNELS