Upstart Promotion Aims To Revolutionize Philippine Combat Sports Market With Kickboxing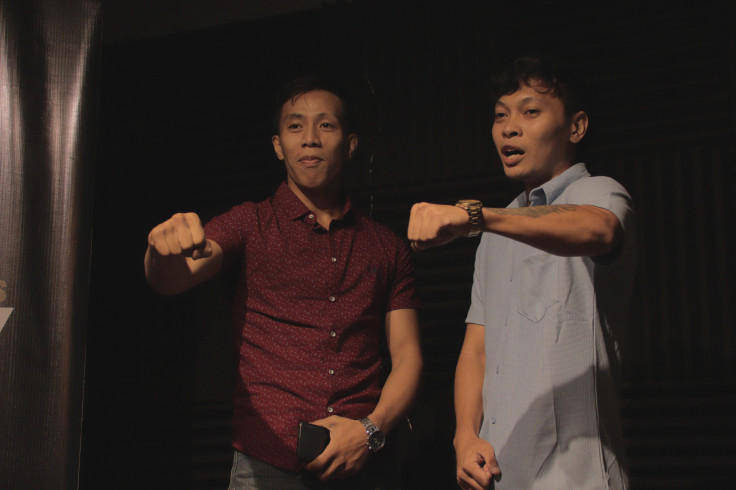 KEY POINTS
TNT Sports & Action Entertainment Inc. will hold its very first fight card on June 24
TNT will be focusing heavily on kickboxing matches
Its inaugural event will feature seven pro bouts and three amateur matches
Combat sports have long held a special place in the hearts of Filipino fight fans.
From the heydays of Filipino boxing superstar Manny Pacquiao to the rise of beloved mixed martial artist Eduard Folayang, the Southeast Asian nation has embraced and celebrated both men's victories and expertise in their respective fields.
While boxing and MMA continue to dominate the market, TNT Sports & Action Entertainment Inc. is boldly reintroducing kickboxing as a fresh and exhilarating alternative.
TNT is the brainchild of martial arts enthusiasts Miguel Consing and James Gutierrez, who wished to break away from the norm when they conceptualized the promotion back in 2021.
"We haven't had the opportunity to give our strikers a high-level platform to compete. What we want to do is to show the world that we have," said Consing, who serves as TNT's chief executive officer.
With kickboxing combining the dynamic strikes of boxing with the versatility of kicking techniques, the company head honcho feels the sport will easily resonate with the Filipino audience.
"We have excellent fighters. They are very fun to watch. Kickboxing is fun and exciting to watch," Consing pointed out.
Meanwhile, Gutierrez—the outfit's public relations head—believes that by focusing on kickboxing, TNT fills a void and creates new opportunities for homegrown talents.
"We know we are a boxing country. But we haven't had the chance to truly showcase what Filipino fighters [in other combat sports] can do. We want to make the Philippines a fight destination," he stated.
As boxing and MMA still get enjoy immense popularity in the country, TNT acknowledges the untapped potential and entertainment value that kickboxing brings to the table.
"There are some fantastic organizations here, lots of them boxing and MMA. We will always give credit to other organizations who have paved the way," Gutierrez said.
"But what we are trying to build is a super highway. We're not just going to build roads. We are going to make a splash. From a casual fan to a die-hard fan, we're excited to get kickboxing in front of many more eyes."
TNT's inaugural extravaganza entitled "TNT Kickboxing 1: Tunay Na Tigas (True Grit)" will be held on June 24 at the 6,000-seater Filoil EcoOil Center in San Juan City, Metro Manila, featuring three amateur bouts in the prelims and seven professional matches on the main card.
All matches will be contested under K-1 rules, with striking techniques such as punches, kicks, and knees being permitted. Bouts are contested in three three-minute rounds. In the event of a draw, an extension round will be mandated to break the deadlock.
Local fans who wish to see it live will have to shell out ₱1,999 ($35.7) for VIP seats, ₱1,499 ($26.8) for ringside, ₱999 ($17.8) for the floor section, ₱699 ($12.5) for lower box, and ₱399 ($7.1) for upper box.
On the other hand, TNT Kickboxing 1 will be available for live streaming locally and internationally by subscribing to the Vivamax Plus pay-per-view.
Following its maiden affair, the organization plans to conclude 2023 with two more fight cards.
During a press conference on Saturday, March 3, TNT unveiled its timeline of events until 2026, targeting a total of 17 shows—with "TNT Fight Con" happening in 2025 and the year after.
With its unique and long-term proposition, TNT is poised to make its mark in the well-entrenched Philippine combat sports industry.
"Fighting is something we are truly good at, and kickboxing is one of those we want to showcase. We want to start giving these fighters an opportunity. To be part of that is rewarding," Gutierrez ended.
Full fight card
Bantamweight: Arsenio Balisacan vs. Ferdinand Aquino
Featherweight: Manuel De Los Reyes vs. Kervin Lampacan
Welterweight: Reydon Romero vs. Rex De Lara
Welterweight: Ranulfo John Vallega Jr. vs. Mark Sadang
Flyweight: Jaybie Ignacio vs. Robertson Abion
Featherweight: Adrian Bulado vs. Daryl Mayormita
Flyweight: Gabriel Bajada vs. Jeffrey Bayron
Amateur welterweight: Rafael Labordo vs. Lucian Choy
Amateur featherweight: Ronald Rey Abaño vs. Noel Karlo Rosario
Amateur catchweight: Pons Henry Seneres vs. Ramil Rodriguez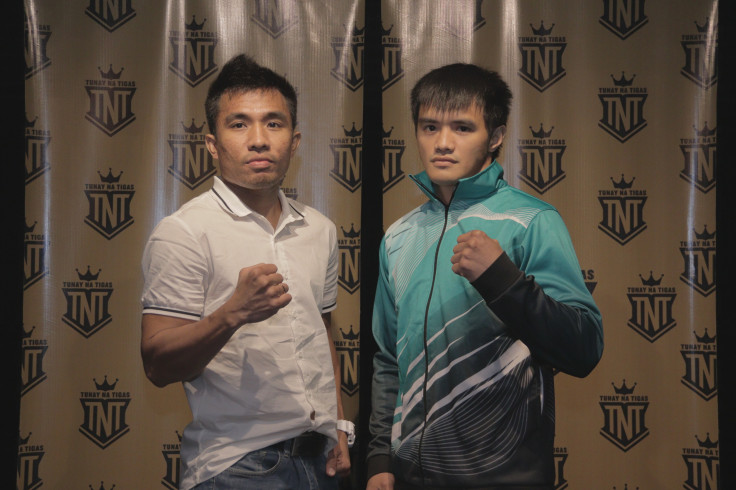 Nissi Icasiano is a sportswriter, analyst and editor from the Philippines. He started his professional career in 2013. He has also written for various media outlets such as Rappler.com, ABS-CBN, Tiebreaker Times, Philboxing.com, MSN.com, South China Morning Post, The Phnom Penh Post and the International Business Times. In 2017, he started a career as a Combat Sports Analyst for television and radio, appearing on various news shows for ABS-CBN, GMA, TV5, Radyo Singko 92.3 News FM, PTV 4, Business World, Radyo Pilipinas 2 and Bombo Radyo Philippines. He practices boxing at Tiger City Boxing Gym whenever he is not writing.
© Copyright IBTimes 2023. All rights reserved.