US Airstrike Kills Islamic State Songwriter: Saudi National Maher Meshaal Was Voice Of ISIS Propaganda Videos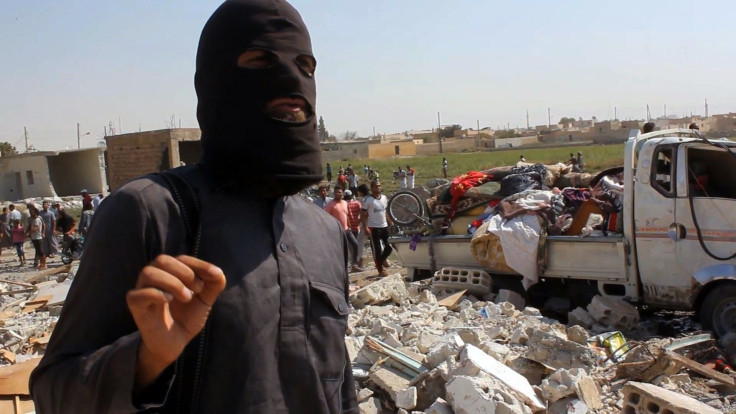 Islamic State supporters have confirmed via Twitter that the militant group's lead songwriter was killed by an airstrike in eastern Syria over the weekend. Maher Meshaal, a Saudi national, authored a number of jihadi songs that were featured as background music for ISIS execution and battle videos, according to CBS.
"The banner has called us, to brighten the path of destiny, to wage war on the enemy, whosoever among us dies, in sacrifice for defense, will enjoy eternity in paradise," he sang in one of his songs. Some interpretations of Islam hold that musical instruments are forbidden, and therefore Meshaal's songs were a capella performances that sought to rally supporters to war.
Jihadi songs are crucial to ISIS recruitment, Mother Jones reported earlier this year. "The songs have become increasingly vital to the organization's identity. Islamist propaganda in general — the videos, the nasheeds, the information dumps — has been at the core of ISIS's branding and recruitment efforts," University of Maryland professor Phillip Smyth told the magazine.
Coalition strikes hit several ISIS strongholds throughout Syria over the weekend. Meshaal was reportedly killed near Hassakeh, a city in northeast Syria that has experienced intense fighting against both Kurdish forces and the Syrian army. On Tuesday, Agence France-Presse reported that ISIS was gaining ground against the Syrian government in the predominantly Kurdish city.
On social media, some fans of Meshaal's songs sent out messages of support for the singer, whom they now consider a martyr. More than 2,200 Saudi nationals have left their country to join the war in Syria, an Interior Ministry spokesman told Mint Press News. Saudi Arabia, like other countries in the region, has been working to counter ISIS recruitment.
© Copyright IBTimes 2023. All rights reserved.