US Airstrikes In Syria Target Lucrative ISIS Oil Operations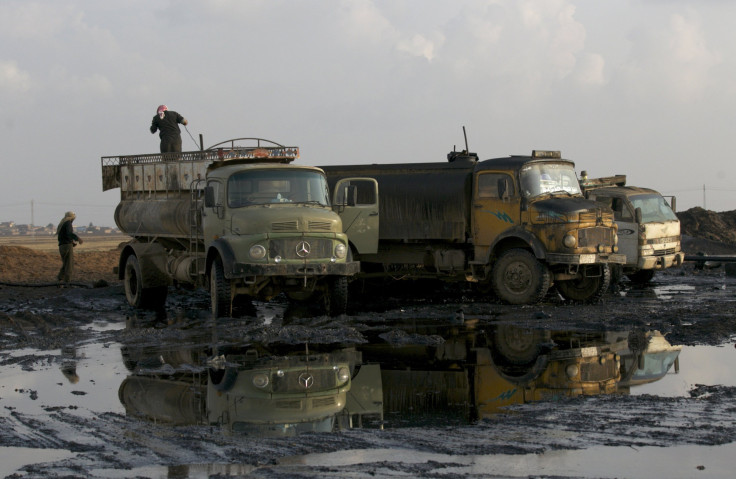 The latest U.S. airstrikes in Syria on Wednesday aimed to wipe out the Islamic State group's lucrative oil operations in the eastern part of the country, according to media reports. The United States and its regional allies, including Saudi Arabia and the United Arab Emirates, reportedly targeted 12 small-scale oil refineries the extremists have been using to fuel their cross-border oil smuggling business.
Syria was once the leading oil and natural gas producer in the eastern Mediterranean, but its energy sector has fallen into turmoil in three years of civil war. President Bashar Assad's brutal repression of opposition led to Western sanctions against the his regime. Now, the advance of the Islamic State, also known as ISIS or ISIL, is further crippling the industry.
ISIS now controls six of Syria's 10 oil fields, including its largest, al-Omar, which sits on the border with Iraq, the risk management firm Maplecroft said in a recent report. The militants also control at least four small oil fields in northern Iraq (though they previously held more).
The strikes did not target Syria's major oil infrastructure, which is concentrated in the country's west, where ISIS has yet to establish a stronghold. The two oil refineries and three export terminals in that region remain in Assad's control.
Instead, the air attacks aimed to destroy ISIS's small "modular" refineries that have popped up in remote areas of eastern Syria. The informal oil operations can produce an estimated 300 to 500 barrels of refined petroleum per day and generate as much as $2 million daily for the group, the U.S. Central Command said in a statement.
"The destruction and degradation of these targets further limits ISIL's ability to lead, control, project power and conduct operations," officials said.
An underground oil smuggling network has existed in the Middle East for decades, encompassing northern Iraq, northeastern Syria, southern Turkey and parts of Iran, according to regional experts. This unofficial trade is where ISIS earns most of its money, the Financial Times recently reported.
The group may be laundering an estimated 80,000 barrels of oil a day from all of its oil fields in Syria and Iraq, according to the Maplecroft report.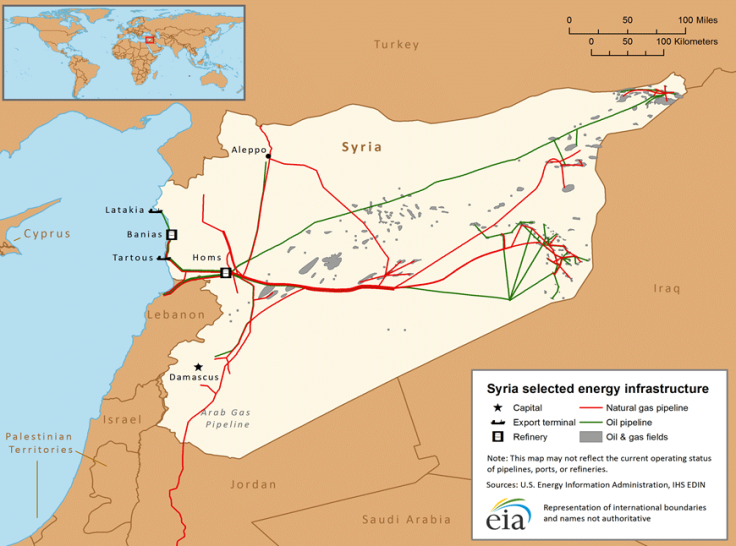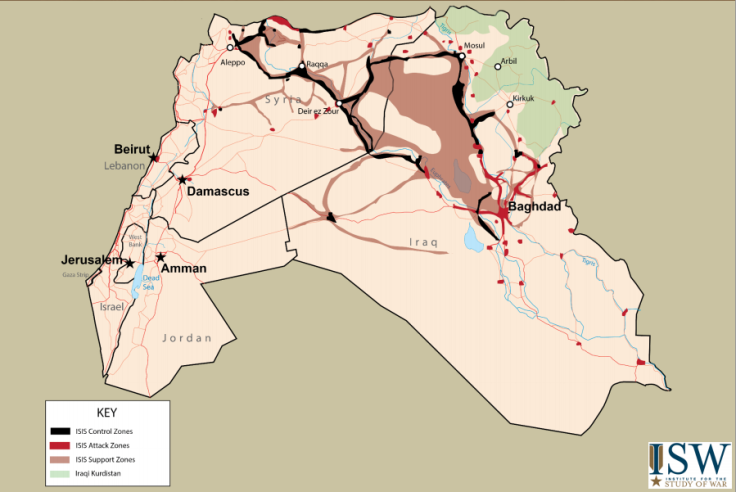 © Copyright IBTimes 2023. All rights reserved.
FOLLOW MORE IBT NEWS ON THE BELOW CHANNELS