U.S Army Blocks Guardian Articles On Snowden N.S.A Leak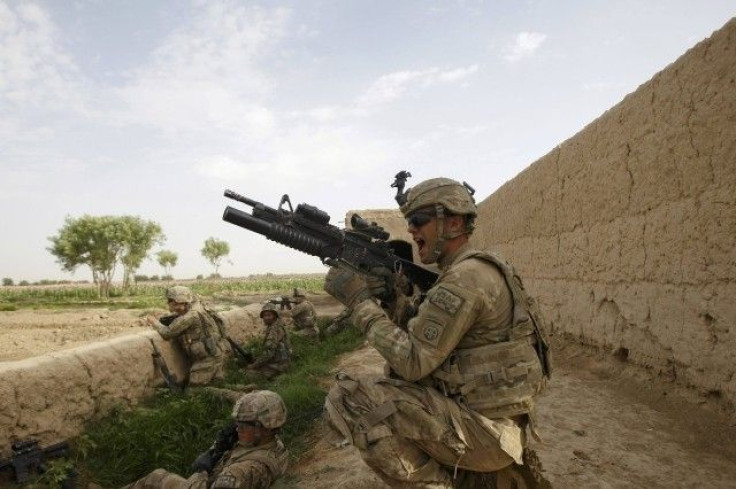 The U.S. Army has blocked access to articles published on the Guardian website regarding the recent NSA leak by Edward Snowden in what they have called an attempt to maintain "network hygiene."
The measures, the Army says, are designed to stop the unauthorized disclosure of classified information to any more military staff.
According to the Monterey Herald, local Army base Presidio of Monterey had experienced difficulty in accessing the Guardian website. This was later confirmed to be Army-wide by Gordon Van Fleet, a spokesperson for the Army Network Enterprise Technology Command, or Netcom. He wrote it is routine for the Department of Defense to take preventative "network hygiene" measures to mitigate unauthorized disclosures of classified information. "We make every effort to balance the need to preserve information access with operational security," he wrote. "However, there are strict policies and directives in place regarding protecting and handling classified information."
According to Presidio staff, an email was sent to members of staff saying the entire website was blocked, but it was later revealed that some information was being filtered through.
Army cybercommand has said that if an employee was to download any classified information on to his or her computer it would result in "labor-intensive" work, namely the destruction of the computer's hard drive and any employee doing so would facing disciplinary action.
Former NSA employee Edward Snowden is still on the run after U.S authorities requested he be extradited from Hong Kong to face charges of espionage. He later boarded a plane to Moscow with a letter from the Ecuadorian Embassy in London asking that he be given free passage in order to seek asylum in the South American country.
Van Vleet did not respond to an International Business Times request inquiring if the Guardian block was across the entire military. The Guardian did not respond to emails either.
© Copyright IBTimes 2023. All rights reserved.