US Army To Cut 80,000 Soldiers By 2017, Scrap $400 Million Worth Construction Projects In Massive Restructuring Plan Due To Federal Budget Restraints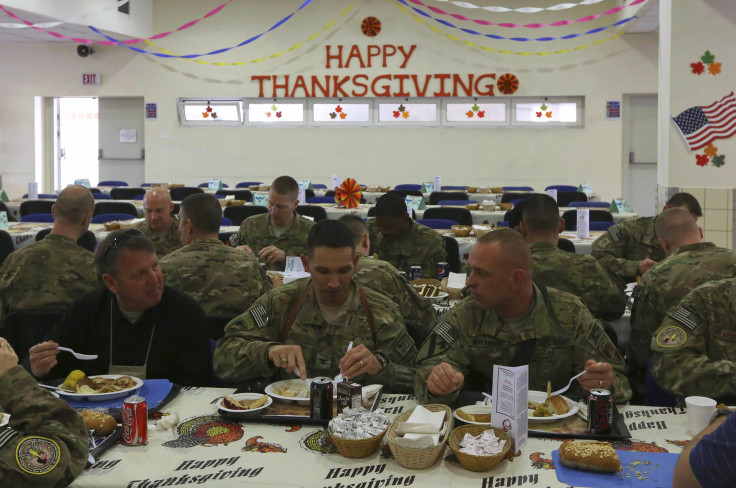 In a massive restructuring plan announced on Tuesday as part of federal budget cuts, the U.S. Army will reduce its strength by 80,000 soldiers over the next five years, relocate thousands of troops, and cancel construction projects worth $400 million.
The Army will cut between 3,500 to 5,000 troops by fully eliminating 12 active combat duty brigades at 10 Army bases across the country by 2017 in Georgia, Colorado, North Carolina, New York, Kansas, and Washington, and including two bases each in Texas and Kentucky.
"I know in the local communities it will have its impact," Gen. Ray Odierno, Army chief of staff, told reporters Tuesday in Washington, AP reported. "But we've done our best to reach out to them so they understand what the impacts are. We've tried to make it as small an impact as possible for as many communities as we could."
The Army's move is the result of cuts in the federal budget mandated by the Budget Control Act of 2011, and the defense planning guidance issued in 2012, the Department of Defense said in a statement.
Thousands of others across the service, including those in support units of the brigades, as well as two overseas brigades located in Germany, also are slated for elimination. The downsizing of 80,000 soldiers, which will reduce the army's strength to 490,000, stands for a 14 percent reduction, the department said.
Army officials said more cuts were in the pipeline, and as many as 100,000 more active duty, National Guard and Reserve soldiers could be downsized, if Congress approved the fiscal restraints to continue to next year, Associated Press reported.
The defense department said the Army will "continue growth in aviation, special operations, missile defense and cyber capabilities," despite funding reductions, and strengthen its infantry and armor brigades with an additional battalion, which translates to 600-800 soldiers, to beef up fighting capabilities of brigades.
Odierno said the Army has tried to distribute the cuts across the nation, and expects to make a large portion of the cuts through voluntary departure of the soldiers. But, he added, the Army may have to force several hundreds of officers to leave their jobs in order to achieve the appropriate number for troops across the hierarchy.
Members of Congress have expressed concerns about the massive cuts, which will set the Army back to its numbers before the September 11, 2001 terrorist attacks.
Rep. Buck McKeon (R-Calif.), chairman of the House Armed Services Committee, and a strong supporter of military spending, said: "America learned the hard way that our pre-9/11 military was too small. Now, even before sequestration, we are reducing the force to that same size and foolishly expecting history to teach us a different lesson," AFP reported.
© Copyright IBTimes 2022. All rights reserved.
FOLLOW MORE IBT NEWS ON THE BELOW CHANNELS