US Army Parachutist Injured In Chicago Air & Water Show Dies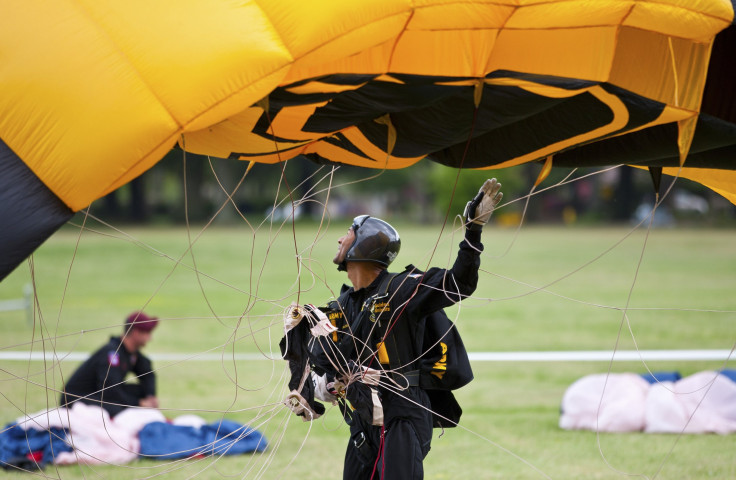 Corey Hood, 32, a member of the Army Golden Knights parachute team died Sunday after being injured while performing in the Chicago Air & Water Show Saturday. Hood collided with another parachutist and ended up striking a Lake Shore Drive high-rise before falling to the ground. He was taken in critical condition to Northwestern Memorial Hospital to undergo surgery, but died shortly thereafter, the Chicago Tribune reported.
Hospital staff pronounced Hood of Cincinnati dead at 4:05 p.m. Sunday, the Cook County medical examiner's office said.
Thirteen parachutists Saturday jumped from the aircraft and formed a circle holding hands, a maneuver known as a "mass," Donna Dixon, a Golden Knights spokeswoman, said. The parachutists included a videographer, and members of the Golden Knights and Navy Leap Frogs. It appeared a Golden Knight and a Leap Frog collided, Dixon said.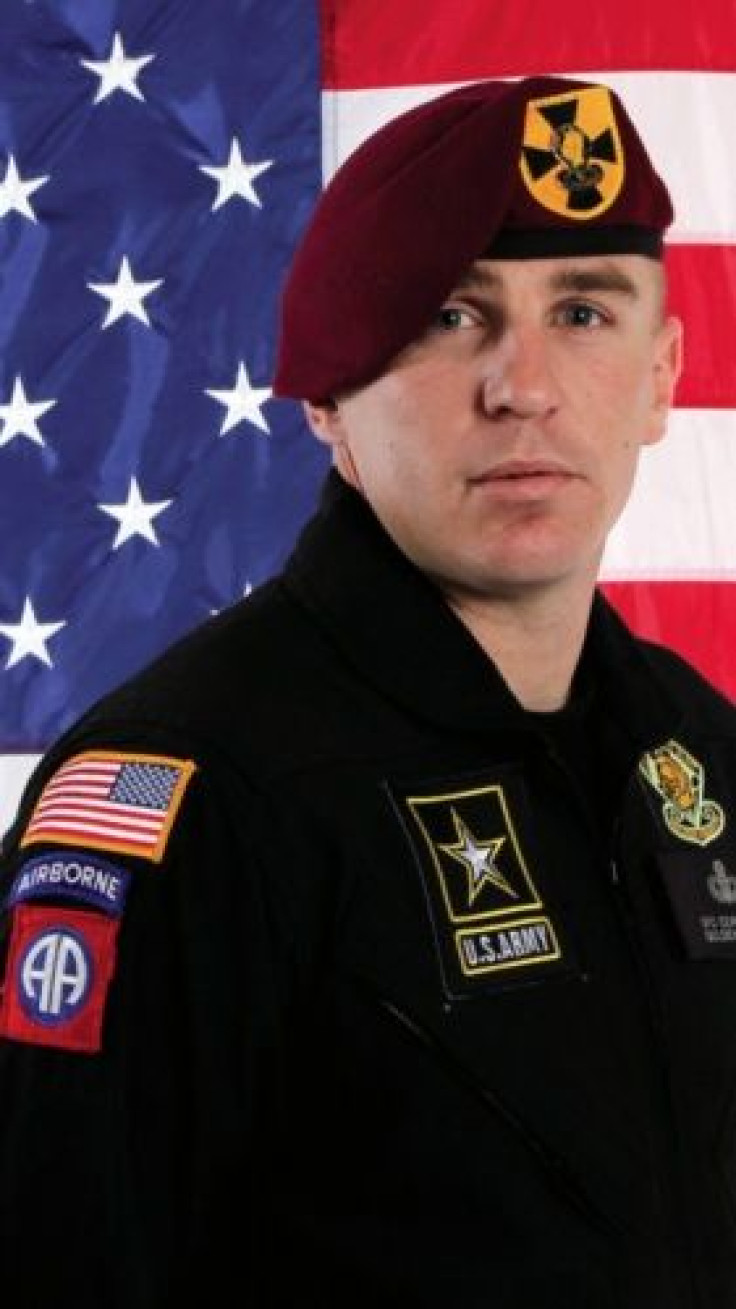 A Navy spokesman said the other parachutist was hospitalized with a leg injury, WBBM, Chicago, reported.
Before joining the team, parachutists go through an eight-week selection process, followed by a three-month training camp. Each team member performs thousands of jumps a year, Dixon said.
Hood began jumping in 2010 and logged more than 200 free fall jumps and 75 military static line jumps, WCPO, Cincinnati, reported.
Army and Navy jumpers can reach speeds of 180 mph during free fall by pulling their arms to their sides. They typically open their parachutes at around 5,000 feet, the Associated Press said.
© Copyright IBTimes 2023. All rights reserved.