US-Backed Iraqi Forces Face War Crimes Investigation After ABC Finds Gruesome Online Posts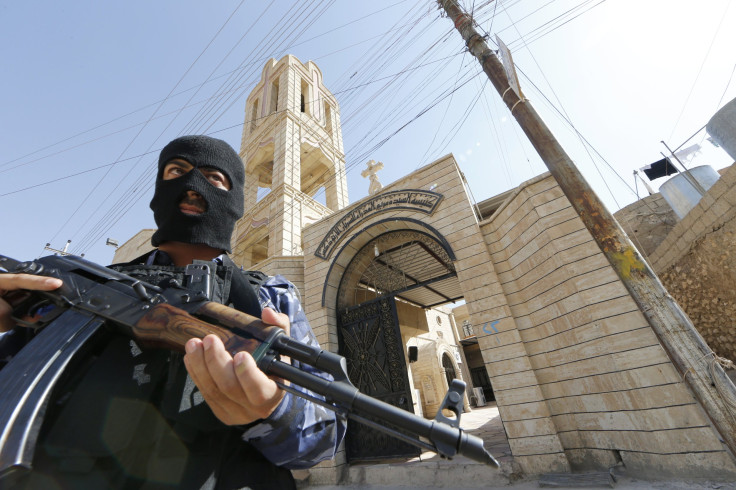 Iraqi forces trained and equipped by the U.S. are under investigation for committing war crimes similar to those perpetrated by the Islamic State group, or ISIS, according to an investigation by ABC News.
The investigation, which ABC reports is being conducted by the Iraqi government, was prompted by the discovery of gruesome posts on social media, which appear to show uniformed soldiers from Iraqi special forces units posing with severed heads, as well as torturing and executing prisoners. U.S. law forbids its government from providing assistance to foreign military units if there is credible evidence that they are involved in human rights abuses.
"If their (ABC's) information is accurate, the burden is on the Iraqi Government to punish those involved and on the Departments of State and Defense to insist that they do so and to offer support in investigating and punishing those involved as the law calls for," Senator Patrick Leahy, the author of the law governing such assistance, said in a statement. "Otherwise the Iraqi units involved should be deemed ineligible for U.S. aid."
A U.S. military official, speaking on condition of anonymity, told Reuters: "We have withheld assistance from certain Iraqi units on the basis of credible information in the past. Due to the sensitive nature of our security assistance, we are unable to discuss specifics."
Iraqi forces are a key plank of the U.S. strategy to stem the growing power of ISIS, which has taken control of large swathes of territory in Iraq and Syria in the past year. In addition to Iraq's regular military forces, militias made up of civilian fighters have also been heavily involved in the fight against ISIS.
An international coalition, led by the U.S., and including the U.K., France, Jordan, Australia and Canada, has been carrying out airstrikes against the group for several months, but have been reluctant to put troops on the ground in any significant numbers.
© Copyright IBTimes 2023. All rights reserved.