US Begins Vetting Syrian Rebels For Military Training: Pentagon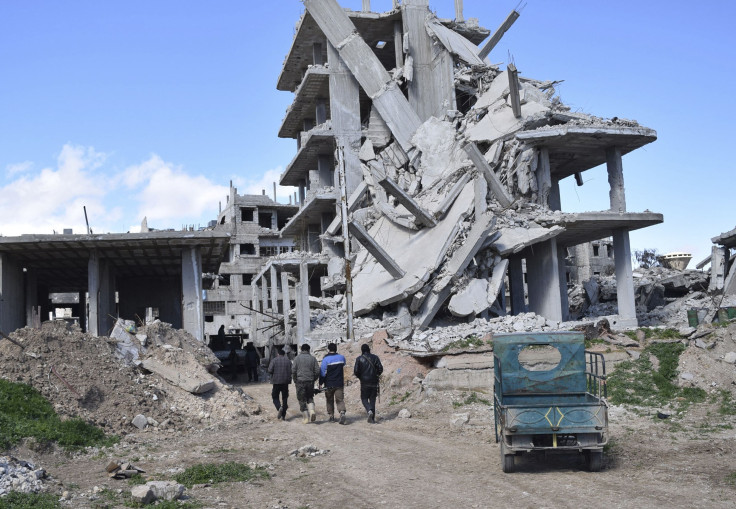 (Reuters) - The U.S. military has begun vetting a group of Syrian rebels eligible for training and assistance in the fight against Islamic State militants, a step that paves the way for training to begin in weeks, the Pentagon said on Friday.
Rear Admiral John Kirby, the Pentagon press secretary, said about 100 moderate Syrian rebels had been vetted to participate in the training and assistance effort, with no derogatory information uncovered to weigh against their involvement.
Kirby said 1,500 other potential candidates had been identified and were awaiting more rigorous screening before being admitted to the program.
"Our assessment is we could be ready sometime within the next four to six weeks to begin actual training," Kirby told a Pentagon briefing, noting that the vetting was "an important first step."
A week ago, the United States and Turkey signed an agreement to use a site in Turkey for the effort. Turkey agreed to provide a new facility for the training, which would be conducted by an equal number of U.S. and Turkish troops.
The site is one of four where U.S. and coalition partners may offer training to Syrian rebels to fight against Islamic State militants. Jordan, Saudi Arabia and Qatar also have offered sites, a U.S. official said recently.
The Pentagon spokesman said the training was to prepare Syrian rebels to fight Islamic State militants who overran parts of Syria and Iraq last year, not to join the civil war aimed at toppling President Bashar al-Assad.
"The goal for this program is to get them to ... defend their communities, protect their own neighbors and then go on the offense against ISIL," Kirby said, using an acronym for Islamic State.
"Nothing has changed about the policy that there is not going to be a U.S. military solution to Assad."
Kirby said the process would begin small, with some 200 to 300 trainees per group at the outset. The aim is still to eventually train 5,000 to 5,500 per year, he said.
Asked what kind of assistance the United States would provide once the trainees return to their homes, Kirby said no decision had been made.
© Copyright IBTimes 2022. All rights reserved.
FOLLOW MORE IBT NEWS ON THE BELOW CHANNELS