US To Block GE Engine Sales, China's New Passenger Plane Faces Turbulence
KEY POINTS
Key meetings later this month may consider a ban on GE jet engine sales to Chinese aircraft maker
Trump administration officials fear successful Chinese jetliner will affect Boeing's market share
Aviation industry is worried China could ask its airlines to shift orders from Boeing to rival Airbus
A likely U.S. ban on the proposed sale of General Electric engines for use in China's first major commercial aircraft Comac C919 is roiling the global aviation industry. It could also worsen the trade war between the world's two largest economies.
The talk of the ban has been triggered by the fear of some officials in President Donald Trump's administration that a successful Chinese commercial jetliner could be a serious competition for U.S. aircraft maker Boeing that is in trouble over the grounding of 737 Max planes around the world, a Reuters report said.
Interagency meeting
The twin-engine, single-aisle C919 would be competing with the troubled 737 Max and A320 of European manufacturer Airbus Industrie.
The issue is likely to be discussed at an interagency meeting on enforcing limits on U.S. technology exports to China on Feb. 20 and later at a meeting including members of the Trump cabinet on Feb. 28, according to Reuters.
The restriction may be extended over the sale of some other vital components like flight control systems of Honeywell International Inc. that C919 is eyeing, a report on Al Jazeera website said. Any decision to restrict the engine or other vital component sales could be a deviation from the U.S. policy of allowing American companies to help develop China's nascent civil aviation industry.
C919 has already started test flights using GE LEAP engines, sold under a license that the U.S. administration granted in 2014 and again in 2019, and is expected to go on commercial production next year. The LEAP engine is a joint venture between GE and France's Safran Aircraft Engines, the Wall Street Journal reported.
The licenses issued to Honeywell International to export flight control systems to Comac could also be reviewed at the meetings, the reports added. Honeywell also has been seeking a license for flight control technology to participate in the development of the C929, China's planned wide-body jet venture with Russia.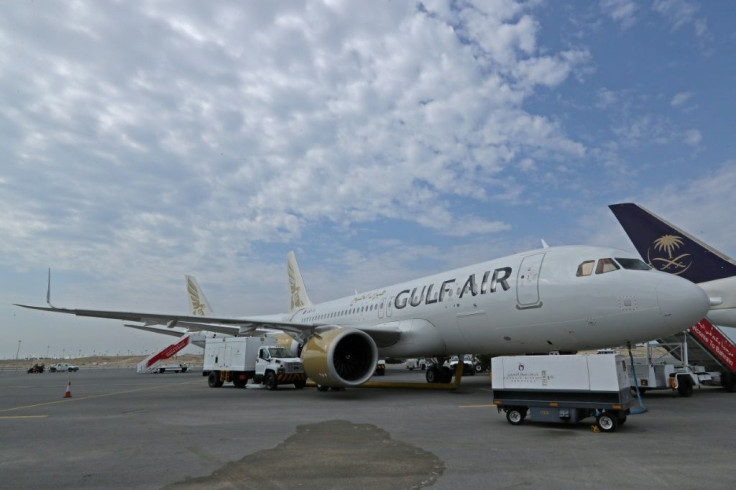 Reverse engineering threat
The Aerospace Industries Association would like to be heard on any major policy shifts that could affect the aviation industry, Remy Nathan, vice president for international affairs at the trade group, said. "If there are any changes, we would hope they would engage with us, as they've done before."
Apart from a likely hit to Boeing's market share from a Chinese jet in the same segment, U.S. officials are also worried that the technologies sold could boost China's military capabilities. The possibility of China reverse engineering a LEAP engine to come out with its own version is also worrying some officials.
There is a realistic threat of Chinese airlines going over the Boeing's transatlantic rival Airbus. Roughly a quarter of Boeing's profits come from the vast Chinese market, the report says citing a person familiar with the matter. Future Chinese offtake is seen as important for any turnaround for Boeing whose nearly 350 737 Max aircraft are grounded around the world. Reports earlier this month said Boeing failed to snag any new order in January while Air Bus got more than 250 bookings. The 737 Max aircraft, seen as a rival to Airbus 321Neo, were grounded after investigation pinned two accidents within five months taking 346 lives on a flight-control software glitch.
The key meetings in Washington will take place in the backdrop of the raging controversy over the blacklisting of Huawei Technologies for alleged spying and threat to national security. President Trump is frustrated that U.S. allies including Britain have not toed his line on Huawei, recently deciding to allow the Chinese giant to participate in the induction of 5G technology, though within certain restrictions. France has also ignored U.S. suggestions and gone ahead with a Huawei role in 5G expansion.
The Trump administration on Friday said it would increase tariffs on aircraft sales of European manufacturers. The order increasing the tariffs to 15% from 10% effective from March 18 will hit businesses in France, Germany, Spain, and the U.K..
Boeing Co. (NYSE: BA) shares crashed on Friday to close at $340.49, down $2.33 or 0.68%, according to market reports.
© Copyright IBTimes 2023. All rights reserved.