U.S. to boost naval forces as China develops carrier: admiral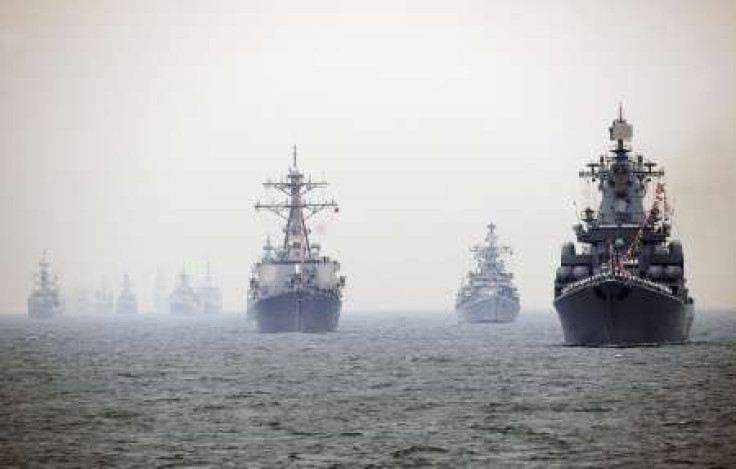 The U.S. navy will continue to upgrade its military capabilities in the Pacific given its steadfast commitment to the region, a U.S. vice admiral said on Monday, while urging China's growing navy to avoid provocation.
China's swelling defense budgets, rapid development of advanced systems including aircraft carriers and anti-satellite missiles, and its growing naval aggression in bordering seas, have unnerved regional neighbors and the United States in recent years.
It is our sincere hope that as China continues to develop a blue-water navy, one which may soon include an aircraft carrier, it will employ that navy in a way that is responsible and constructive, said Vice admiral Scott Van Buskirk during a visit to Hong Kong.
The vice admiral who commands the U.S. Navy's 7th Fleet -- the largest forward deployed military force with up to 70 ships and 300 aircraft -- also urged China not to utilize such military hardware in a threatening or provocative manner.
U.S. Defense Secretary Robert Gates said last month a U.S. military presence in the Pacific is essential to restrain Chinese assertiveness.
Following on from Gate's comments that China's military advances in cyber and anti-satellite warfare technology could challenge the ability of U.S. forces to operate in the Pacific, Van Buskirk said the United States would upgrade its hardware there.
A new Littoral combat ship (LCS) will be deployed to the area soon, carrier fighter squadrons upgraded, attack submarine attack capabilities increased, and surface destroyers rekitted to boost their ability to detect and kill enemy submarines, Van Buskirk said.
Faster P-8A Poseidon maritime patrol aircraft will replace P-3 Orion planes in the next two years.
We remain committed. We remain engaged, he said.
While Gates breakthrough visit to Beijing last month reestablished high-level strategic level ties, Van Buskirk said much more needed to be done at a tactical level to ensure encounters at sea wouldn't escalate or lead to conflict.
We're just not as successful in receiving return communications, said Van Buskirk of attempts by U.S. ships to hail Chinese vessels on the high seas.
© Copyright Thomson Reuters 2023. All rights reserved.