US-China Relations 2017: Did China Call Out Donald Trump? South China Sea None Of US's Business, Official Says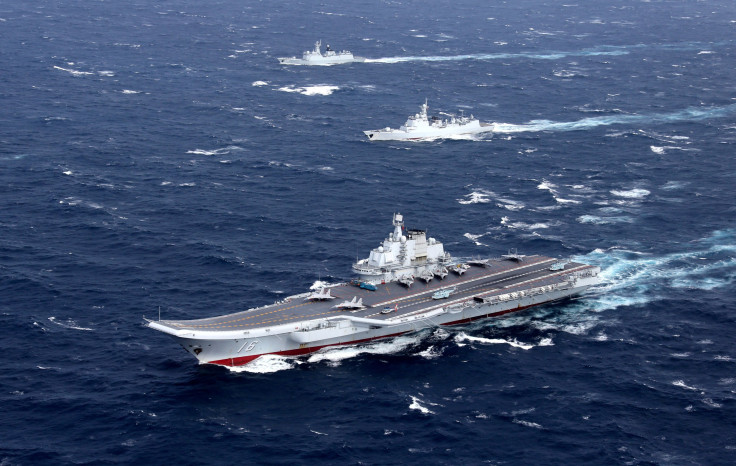 Applying even more pressure to an already tense diplomatic row, a senior Chinese foreign ministry official insisted the South China Sea falls under his country's control and that the United States has no right to interfere one day after White House Press Secretary Sean Spicer said the U.S. will continue attempts to thwart China's evolving military exercises and base building in the contested waterway, NBC News reported Tuesday.
Lu Kang told NBC News that while some may not believe the South China Sea falls solely under China's jurisdiction "that's not for the United States" to decide.
"That's not international territory, that's Chinese territory," Lu said.
Lu's comments follow those made by Spicer at a press conference Monday, during which he called out China's building of islands and military installations in the South China Sea. Spicer was responding to a question regarding Secretary of State nominee Rex Tillerson's statements at his confirmation hearing last week, during which he said the U.S. will have "to send China a clear signal" about the man-made islands and China's access to them, according to The Washington Post.
"The U.S. is going to make sure that we protect our interests there," Spicer said. "It's a question of if those islands are in fact in international waters and not part of China proper, then yeah, we're going to make sure that we defend international territories from being taken over by one country."
Lu's declaration falls well in line with China's long-held stance that the South China Sea is under its jurisdiction and could be another direct shot across the bow towards Trump. The Republican and new president routinely attacked China's economic policies throughout his campaign and after winning in November has taken several shots at what he's perceived as China's lack of help when it comes to North Korea's nuclear proliferation.
Trump also caused a significant uproar in regards to Taiwan, full in the face of China's "One China" policy, when he took a congratulatory phone call from Taiwan's president following the election. China has long considered the island to be "one" with its mainland, and Trump's speaking to Tsai Ing-wen broke years of regular diplomacy on the matter.
In response to Trump, as well as the ruling of United Nations-backed tribunal last year, China has steadily increased military exercise in the South China Sea.
© Copyright IBTimes 2023. All rights reserved.