US Losing Power In Asia? China, Philippines Relations Improve With $3.7 Billion Poverty Reduction Project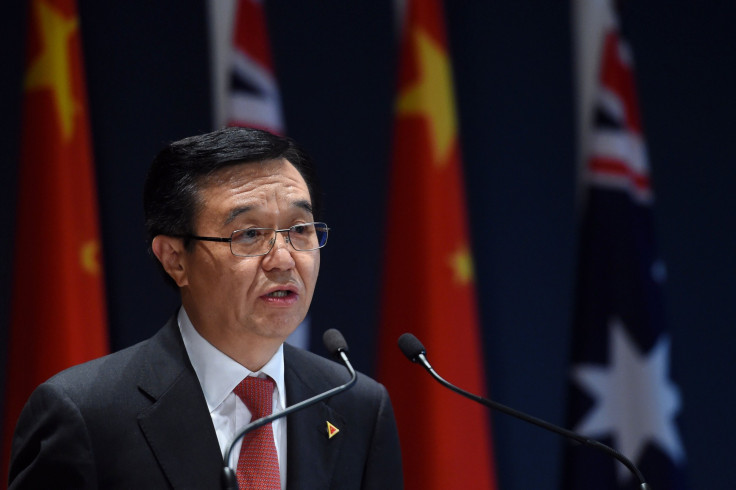 China and the Philippines will work on 30 projects worth $3.7 billion focusing on poverty reduction, the countries said Monday. The agreement was reached after China's Commerce Minister Gao Hucheng and Philippine Finance Secretary Carlos Dominguez III held a meeting in Beijing during the latter's three-day visit to the Chinese capital.
Gao provided little information on the agreement, but said that "initial batch" of projects are required to be finalized before it is processed by the banks involved. Chinese foreign ministry spokeswoman Hua Chunying, meanwhile, said that the recent trips by Philippine officials had improved mutual trust between the two Asian countries.
"Recently, officials of different departments in the Philippine government have sent their delegations to visit China, and have launched cooperation with China on areas such as the economy and trade, infrastructure and energy," Hua said, according to the South China Morning Post. "This has reflected the stronger mutual trust and deepening cooperation between the two countries."
Hua did not comment on the projects China and the Philippines will be working on, but said Beijing has been supporting the Philippine leadership in rebuilding its economy. He also said that relations between the two countries "fully recovered" after Philippine President Rodrigo Duterte's visit to Beijing last October.
China and the Philippines have long been feuding over the South China Sea region. Beijing has laid claims to most of the disputed waters — including the Spratly Islands, which the Philippines also stakes a claim on — prompting Manila to take Beijing to international court. However, last July, an arbitration court in The Hague ruled in favor of the Philippines and said that China had no "historic title" over the South China Sea waters.
The Philippines has bilateral relations with the U.S., which is helping the country fight Chinese aggression in the South China Sea. However, the relationship between the two countries has soured in recent months due to Duterte's unusual governing style. Since coming to power last year, he has begun a violent crackdown on drug users in the country, which some have likened to a genocide. Furthermore, it has also triggered worry among investors in the financial world.
The Philippines' Dominguez said about that "it's better to be with good friends," referring to the Trump administration in the U.S.
"I'm not sure at this moment exactly what the new U.S. [economic] policies are, but I believe that the reorientation of our president to our neighbors really was very smart," he said.
© Copyright IBTimes 2023. All rights reserved.