US-China Relations: What Will The Relationship With China Look Like Under President Trump? China Warns State Media To Cover Inauguration 'With Care'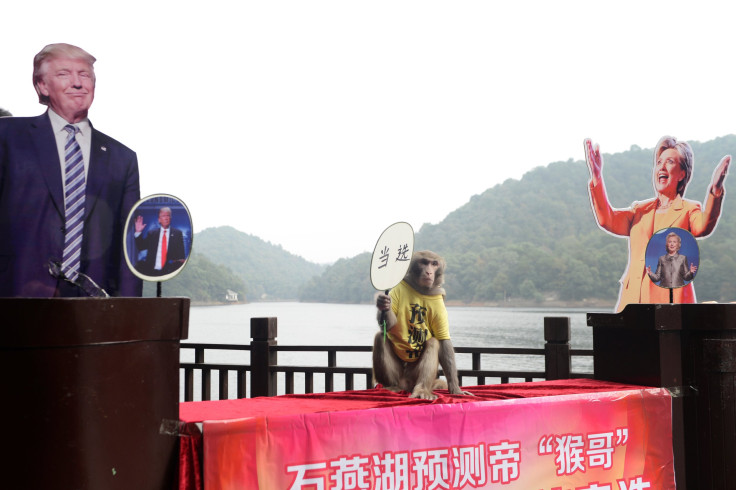 Officials in China ordered state-run media to be careful in covering President Donald Trump's inauguration, the Washington Post reported Friday. Propaganda officials warned all of the country's media outlets that any unauthorized criticism of Trump's "words or actions" would not be tolerated.
Editors of media outlets were instructed to keep coverage of the presidential inauguration in line with the "unified message from centrally controlled media" and through the state-run Xinhua News Agency.
"Unauthorized criticism of Trump's words or actions is not allowed," media outlets were told, according to leaked documents released by the China Digital Times Wednesday.
Xinhua's website was relatively guarded in covering Trump's inauguration Friday. The only seemingly negative headline was "Trump To Eliminate the Climate Action Plan," which laid out actions to tackle climate change introduced by Barack Obama in June 2013. Trump has pledged to revive the coal industry in the U.S.
China, the largest producer of greenhouse gasses in the world, recently championed its role in improving the environment by reducing carbon emissions. The government ordered the suspension of construction of 104 new coal-powered power plants to curb air pollution in the country, Reuters reported Tuesday. China said it would instead invest $365 billion in renewable energy alternatives such as hydro, solar and nuclear plants, which would provide 12 millions jobs to the citizens where the coal plants were halted.
"The subject of Trump is a highly sensitive one for all Chinese media organizations because of the uncertainty around the relationship with the U.S.," Zha Jianguo, a political analyst in Beijing, told Radio Free Asia. "The Chinese government wants to wait and see what happens next, make its observations, and it doesn't want any trouble starting in the rank-and-file."
During the campaign, Trump called climate change a "hoax" created by the Chinese government so that manufacturers in the U.S. would become less competitive with their Chinese counterparts.
The attitude Beijing has shown toward Trump's presidential victory has been contentious at times. After Trump continually threatened to raise import taxes on Chinese goods in the U.S. throughout his campaign, the Chinese government reacted furiously when Trump took a congratulatory phone call from Taiwan President Tsai Ing-wen on Dec. 2. A U.S. president hasn't been in contact with a leader in Taiwan since 1979 after re-establishing formal relations with the mainland Chinese government. China does not acknowledge the existence of Taiwan's democratic government and still considers the island a rebellious province.
© Copyright IBTimes 2023. All rights reserved.
FOLLOW MORE IBT NEWS ON THE BELOW CHANNELS