US 'Deeply Disappointed' Rwandan President Will Seek Third Term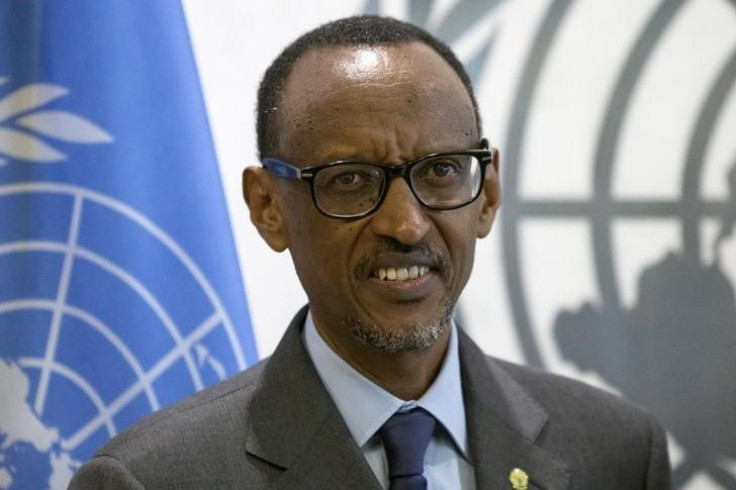 The United States is "deeply disappointed" by Rwandan President Paul Kagame's New Year's announcement that he would seek a third term in 2017, according to the U.S. State Department.
Kagame, who has been president since 2000, has effectively been in control since his rebel force marched into Kigali to end the 1994 genocide. He had been limited to two terms, but Rwanda approved constitutional changes last year that would allow him to stay in power until 2034, if he wins elections.
"The United States is deeply disappointed that President Paul Kagame has announced his intention to run for a third term in office," John Kirby, a spokesman for the U.S. State Department, said in a statement late on Saturday.
The United States is a major donor to Rwanda and provides military aid. It has long praised Kagame for transforming the nation since the genocide.
It has expressed alarm at the growing list of African leaders seeking to extend their time in office.
Neighboring Burundi, which shares a history of ethnic fighting with Rwanda, was plunged into chaos in April over President Pierre Nkurunziza's announcement he would seek a third term, which the opposition criticized as unconstitutional.
"The United States believes constitutional transitions of power are essential for strong democracies and that efforts by incumbents to change rules to stay in power weaken democratic institutions," Kirby's statement said.Rights groups acknowledge Kagame has broad support but accuse the authorities of stifling the media and opposition voices, charges the government denies.
The changes allow Kagame to run for another seven-year term in 2017, followed by two five-year terms afterwards.
"He has violated democratic principles," the spokesman for Rwanda's tiny opposition Green Party, Jean Deogratias Tuyishime, told Reuters. "This is a failure for Rwanda as a nation."
© Copyright Thomson Reuters 2023. All rights reserved.