Rwanda Genocide Free Speech Ban: Controversy Over 'Genocidal Views' Would Keep Journalists From Interviewing Convicts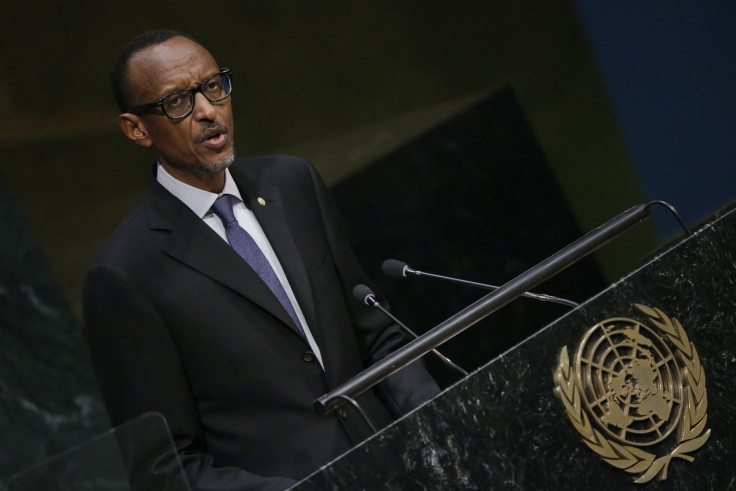 A high-level Rwandan official has called for a ban on interviews of people convicted in connection with the Rwandan Genocide, saying this week that such interviews open up the wounds of murder and allow journalists to rewrite the history of the conflict. The request was made at the end of a gathering of the International Criminal Tribunal for Rwanda, an organization established by the United Nations to prosecute the crimes against humanity committed in the country.
"All nations and institutions who want to genuinely stand up and be counted against the ideology of genocide need to take extra caution before granting media access to genocide convicts," Johnston Busingye, Rwanda's justice minister, said during a speech, the Daily Nation reported. "Because [the convicts] cannot prevent themselves from marketing their genocidal views."
Spreading genocide ideology has been an excuse used in the past to arrest journalists in the country. A community radio presenter was arrested in 2012 for mixing the words "victims" and "survivors" when he read a report about the 18th anniversary of the Rwandan Genocide. He was fired and taken to jail the next day for what his colleagues contended was a slip of the tongue but what officials characterized as "minimizing" the genocide.
Rwandan Genocide | Graphiq
The U.N. tribunal was created to prosecute those who were responsible for the 800,000 people who were massacred at the hands of Hutu militia groups in 1994. Those targeted by the militia were both Tutsi, which was considered to be an ethnic minority group in Rwanda, as well as Hutu, which was the ethnic majority. There were 61 convictions of the 93 people originally indicted. The tribunal originally promised not to grant media access to those who were indicted but has failed to keep that promise.
"When genocide convicts are granted media access, it is not only wrong and unethical; it is also callous towards the victims of that genocide," Busingye said.
Rwanda is not known for protecting free speech. The country scores poorly in four categories, according to Freedom House, which judges countries' press freedoms. Those categories include general press freedom, the legal environment, the political environment and the economic environment.
© Copyright IBTimes 2023. All rights reserved.