US Defense Sales Surge: Is Weapons Spending Increase In Europe, Middle East And Asia Prompted By Regional Turmoil?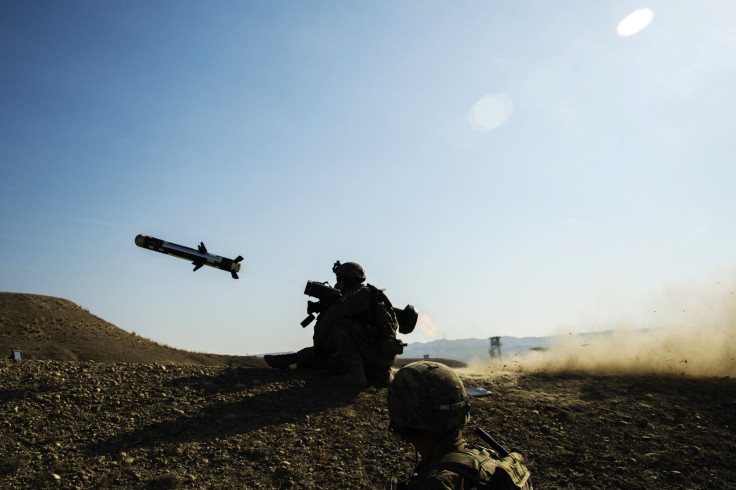 Overall U.S. defense sales have plummeted in recent years, due in large part to the withdrawal of U.S. combat forces from Iraq and Afghanistan, as well as the forced sequestration in the federal budget. But continuing conflicts and tensions in parts of the Middle East, Europe and Asia have still kept international dollars lining the pockets of American military contractors.
Fueled in part by fears over Iran's nuclear program and the rise of the Islamic State group, also known as ISIS, countries in the Middle East have been aggressively buying U.S.-made weapons. Likewise, North Korea's nuclear capacity and bellicose rhetoric has prompted South Korea to drop billions of dollars on big-ticket defense items, while Beijing's posturing in the South China and East China seas has given Japan and other neighbors serious concerns. The re-emergence of Russia's military muscle has also forced many countries, including some in long-peaceful Europe, into America's military showrooms to shop for everything from Patriot missile systems to F-35 fighter jets, spending billions of dollars in the process and helping U.S. arms companies reverse three consecutive years of losses.
"There are increased concerns within NATO countries about what Russia is doing in Belarus, Ukraine and all across Europe," said Dakota Wood, senior research fellow of defense programs at the Heritage Foundation, the conservative Washington think tank. "Threats to put nuclear weapons in Kaliningrad [Russia's westernmost territory] have really scared many European countries. Because of that, governments are understandably wanting to review their defense capabilities."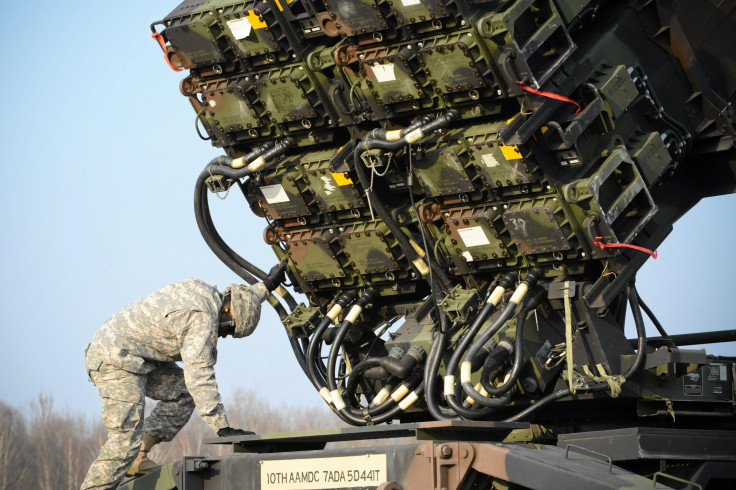 U.S. Defense Sales And Threats
Procuring missiles was apparently high on the list of priorities for some Middle Eastern countries that took notice of Iran's arsenal of increasingly advanced ballistic missiles. Saudi Arabia and the United Arab Emirates both opened their wallets to spend $5.6 billion and $1.5 billion, respectively, on U.S.-built Patriot missiles. Israel has spent nearly $2 billion on a Boeing-built system that converts regular bombs into guided bombs.
Major deals this year with Qatar, Saudi Arabia, South Korea and Poland, such as Raytheon's sales of a combined $5 billion worth of Patriot missile defense systems, have also helped American defense companies generate international revenue gains after three consecutive years of losses. Lockheed Martin found buyers for its anti-ballistic missile system in Saudi Arabia and Qatar, after having already made a $1.9 billion deal with the UAE for the same system, according to statistics from the Defense Security Co-Operation Agency, a federal unit that monitors military sales by U.S. companies.
In addition, Estonia and Norway -- which, along with Poland and almost every other country in Europe, were looking to defend themselves against renewed Russian activity that has seen Moscow's jets and ships consistently enter Western Europe's international airspace and territorial waters -- also secured Raytheon-built weaponry, including the shoulder-fired Javelin and aircraft-fired Sidewinder missiles. At this rate, international military orders in 2015 are on pace to eclipse last year's figures of $34.2 billion by at least $10 billion.
Amid continuing regional pressures from China and North Korea, Japan and South Korea have also been stockpiling U.S.-built weapons.
Saudi Military Expenditure Over Time | FindTheData
Beijing over the last year has attempted to exert greater control of the South China Sea, where it claims sovereignty over the strategic sea lanes, rich fishing grounds and energy reserves. As China was working to expand its regional reach, Tokyo has indicated that it will buy dozens of F-35 multirole jet fighters, according to a Reuters report.
Likewise, Seoul was looking to bolster its military with a $2.5 billion upgrade on its KF-16 jet fighters, a $1.4 billion Aegis Combat System, and a $7 billion deal for 40 F-35 aircraft as North Korea continued exhibiting threatening behavior, including a rocket launch and subsequent nuclear test, according to U.S. government records.
Iraq, which is currently battling the ISIS in the north of its country, has signed deals with General Dynamics to buy $2.4 billion worth of Abrams Tanks and $4.8 billion of Apache helicopters. Moreover, Saudi Arabia, which is fighting against a different insurgency in Yemen, has ordered around $500 million of various ammunitions.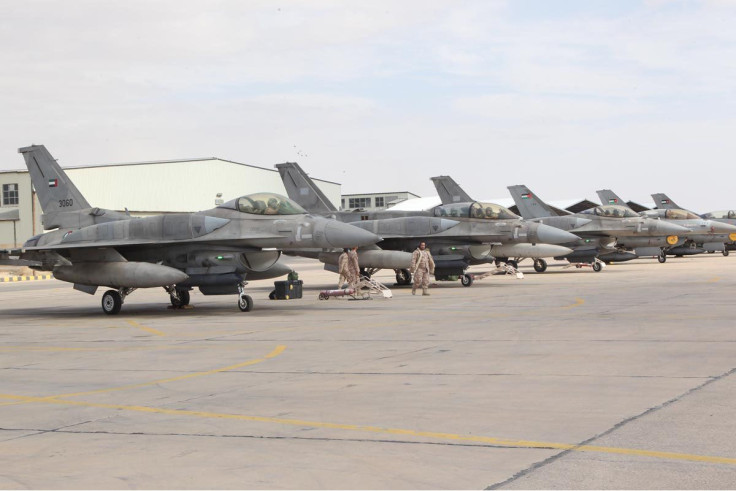 While the casual observer could be forgiven for thinking these purchases are all but knee-jerk reactions, they've actually been planned for quite some time, said Steve Zaloga, an analyst at the Teal Group, a defense industry and aerospace think tank in Fairfax, Virginia. "Sometimes it seems that defense sales are tied to particular political developments or a particular crisis, but in reality many of those defense decisions have been in the works for years," he said.
Decline Of U.S. Defense Sales
Despite the recent swell of international military sales, most U.S. defense companies recorded losses in 2014. But that has more to with the U.S. reducing its own defense budget after winding down wars in Iraq and Afghanistan, as well as to reflect forced sequestration, which cuts deeply from across federal budgets.
Of the top 10 defense firms in the U.S., only United Technologies reported higher revenues in 2014 with $13.02 billion, a 9.5 percent increase from 2013, according to the most recent data. Over the same period, Lockheed Martin, the world's biggest defense contractor, saw revenues drop $366 million, or 0.1 percent, from $40.494 billion in 2013.
Lockheed Martin led the way last year with more than half of the $34.2 billion in sales. The 2014 figure was up from $30 billion in 2013 but drastically down from the record-breaking $69 billion in 2012, of which more than $30 billion accounted for the sale of 84 Boeing's F-15 to Saudi Arabia.
The reduction in the U.S. defense budget has also pushed nations to spend more, especially within NATO where the U.S. has reduced its traditional leadership role and urged higher spending among member states.
Wood, whose research focuses on programs, capabilities, operational concepts, and strategies of the U.S. Department of Defense, said that global fears, rooted in the big regional conflicts in the Middle East, Europe and tension in Southeast Asia, had contributed to a rush of defense buys.
"There is a solid basis for concern by countries that would drive them to review their portfolio of military capabilities and then look to expand or modernize as a hedge against what is a very uncertain and concerning future," said Wood.
FOR FREE to continue reading
✔️ Unlock the full content of International Business Times UK for free
offer available for a limited time only
✔️ Easily manage your Newsletters subscriptions and save your favourite articles
✔️ No payment method required
Already have an account?
Log in
© Copyright IBTimes 2023. All rights reserved.