US Defense Secretary Austin Says China's Meeting Snub Unfortunate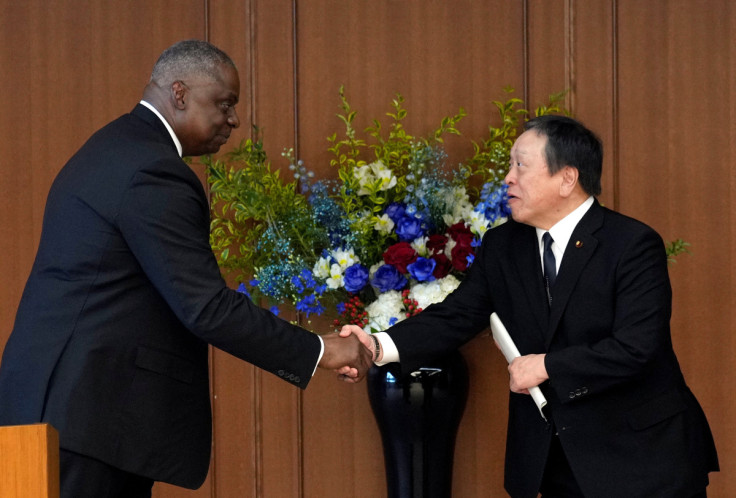 U.S. Defense Secretary Lloyd Austin said it was "unfortunate" his Chinese counterpart had declined to meet him at a security forum in Singapore, because they needed to communicate to stop dangerous encounters between military aircraft.
"The provocative intercept of our aircraft and our allies' aircraft is very concerning and we would hope they would alter their actions," Austin said at a news conference after a meeting in Tokyo on Thursday with Japanese Defense Minister Yasukazu Hamada.
"I am concerned about at some point having an incident that could very quickly spiral out of control," he added.
On Tuesday the U.S. said a Chinese fighter jet carried out an "unnecessarily aggressive" manoeuvre near a U.S. plane over the South China Sea.
Austin stopped in Tokyo on his way to the annual Shangri-La Dialogue Asian security summit, which starts Friday. Chinese Minister of National Defense Li Shangfu will also attend and is expected to meet with Hamada there. Tokyo and Beijing in March established a "hotline" to improve communication and defuse military friction.
Li has been under U.S. sanctions since 2018 over the purchase of combat aircraft and equipment from Russia's main arms exporter, Rosoboronexport.
At the their meeting in Tokyo, Austin and Hamada said they had discussed the rocket launch by North Korea the day before, tensions with China and Russia's attack on Ukraine.
"North Korea's dangerous and destabilising nuclear and missile programs threaten peace and stability in the region," Austin said.
The launch, which Pyongyang was an attempt to put a military satellite into orbit, prompted emergency alerts in parts of Japan and South Korea, with residents urged to take cover.
"We are deeply concerned by the PRC's coercive nature and its attempts to undermine the rules-based order. Meanwhile Russia continues to wage its cruel unprovoked war of choice against Ukraine," Austin added.
Hamada said the two had confirmed their intent to deepen security cooperation, including between their military industries, and to work more closely with South Korea, Australia other nations in tackling North Korea and other threats.
"Based on the complex security environment, we confirmed the importance of cooperation not only between Japan and the United States, but also with the Republic of Korea, Australia and ASEAN (Association of Southeast Asia Nations) countries," Hamada said at the news conference.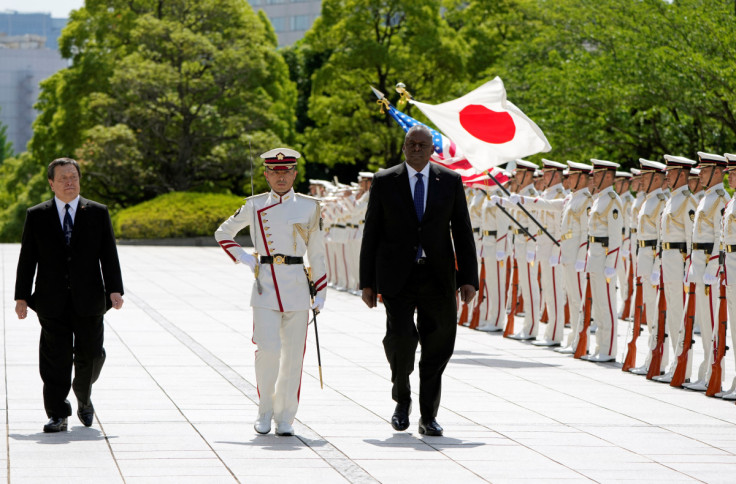 © Copyright Thomson Reuters 2023. All rights reserved.