US Deploys Four Aircraft Carrier Strike Groups Amid South China Sea Tensions, Fight Against ISIS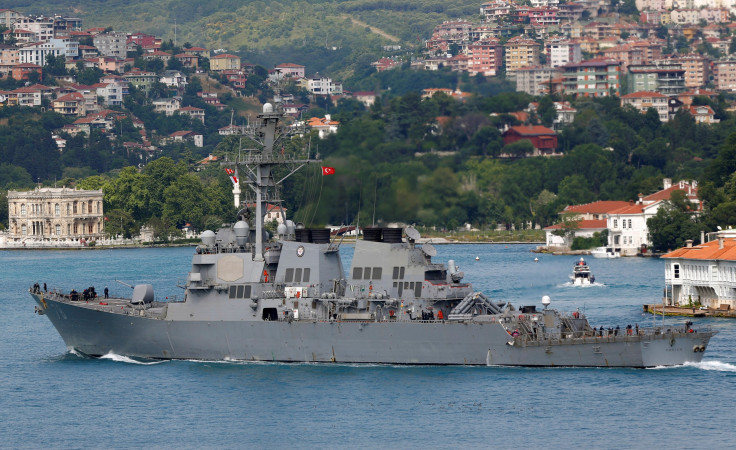 The U.S. has deployed four aircraft-carrier strike groups in a move not seen in almost four years, Defense News reported late Monday.
"It's all been in the works for months as part of the Global Force Management program," a Navy official said, underscoring that the deployments were not in response to specific crises.
Two other carriers are conducting local operations for a total of six out of 10 in the fleet participating in operations. The high deployment numbers come at a moment of increased tensions in the South China Sea and as the fight against the Islamic State group, also known as ISIS, continues. The USS Harry S. Truman is conducting operations in the eastern Mediterranean against ISIS in Syria and Iraq.
"This is showing the U.S. Navy can conduct flight operations [against ISIS] from other locations, not just the [Persian] Gulf," a senior defense official told Fox News Friday.
The USS John C. Stennis is conducting operations in the South China Sea amid growing tensions in the region due to China's land reclamation.
"We're trying to not be too provocative," a U.S. Navy official told Defense News. "But we're working to get used to operating in close proximity to a close competitor navy. It was an important learning experience for us to get used to operating in a competitive environment."
China called on the U.S. Tuesday to play a constructive role in the South China Sea as Beijing warily eyes American "freedom of navigation" patrols through the contested waters claimed by Brunei, China, Malaysia, the Philippines, Taiwan and Vietnam. Over $5 trillion worth of trade passes through the waters every year.
"China respects and protects the right that all countries enjoy under international law to freedom of navigation and overflight," said Chinese State Councillor Yang Jiechi speaking at U.S.-Chinese talks in Beijing, Reuters reported. "China hopes the U.S. will scrupulously abide by its promise to not take sides in relevant territorial disputes and play a constructive role in safeguarding peace and stability in the South China Sea."
© Copyright IBTimes 2023. All rights reserved.
FOLLOW MORE IBT NEWS ON THE BELOW CHANNELS