US Drone Attack Kills Senior ISIS Commander In Afghanistan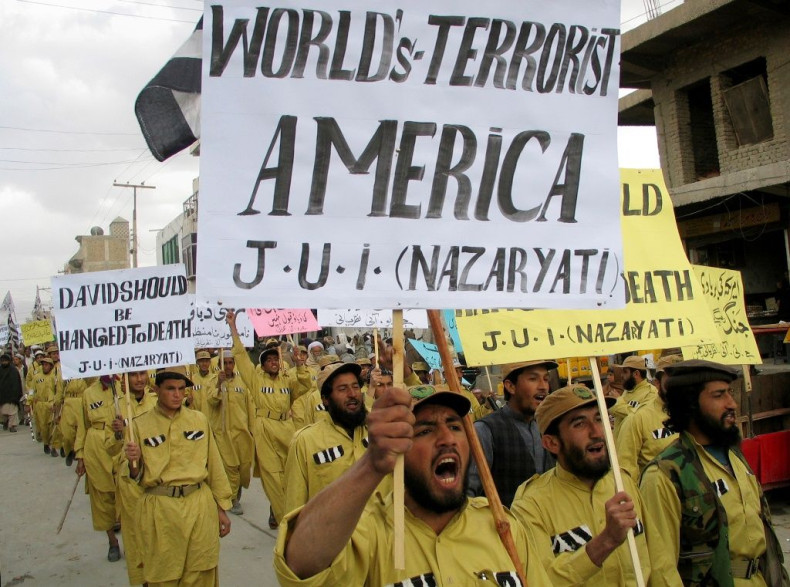 A U.S. drone attack in Afghanistan killed a top Islamic State (ISIS) leader, according to local media reports. U.S. drone strikes reportedly killed 25 people in the eastern Afghan province of Nangarhar, as well.
This is the third U.S. drone attack on Nangarhar in four days. This time, according to the Afghan intelligence agency, former Tehreek-e-Taliban Pakistan (TTP) spokesman Mawlavi Shahidullah Shahid was killed in the Tuesday attack.
Shahid was the first one to pledge allegiance to ISIS forces in Afghanistan. He was sacked by TTP after having sworn allegiance to ISIS.
Afghanistan's TOLO News agency reported that Shahid was an ISIS leader for Khorasan province. ISIS, also known as Daesh, lost deputy commander Gul Zaman, his deputy Jahanyar and five others in the attack. The National Directorate of Security (NDS) confirmed the deaths Thursday.
The NDS said Shahid, also known as Sheikh Maqbool, wanted to instigate a regional fight in the Nangarhar province. Shahid happened to be the one of the most senior commanders of the terrorist group in Afghanistan. ISIS lost two other senior commanders over the last few months.
Afghan officials said that a U.S. drone attack targeted a Taliban hideout in the Deh Bala district Wednesday. Nangarhar provincial police spokesman Hussain Mashriqwal said that 25 people had lost their lives in Haska Mina District while 18 others died in Achin District.
Iranian news agency Press TV points out that the United States has been identified by the United Nations and a number of human rights groups as the top user of "targeted killings" due to the drone attacks performed in Afghanistan and Pakistan. The death toll in Nangarhar province due to U.S. drone attacks has reached 120.
U.S. authorities use unmanned aerial vehicles to target terrorists in other countries like Somalia and Yemen. However, local officials allege that the primary victims of such attacks are mostly civilians.
© Copyright IBTimes 2022. All rights reserved.