US Drone Crashes In Iraq: MQ-1 Predator Found In Samawa After Combat Mission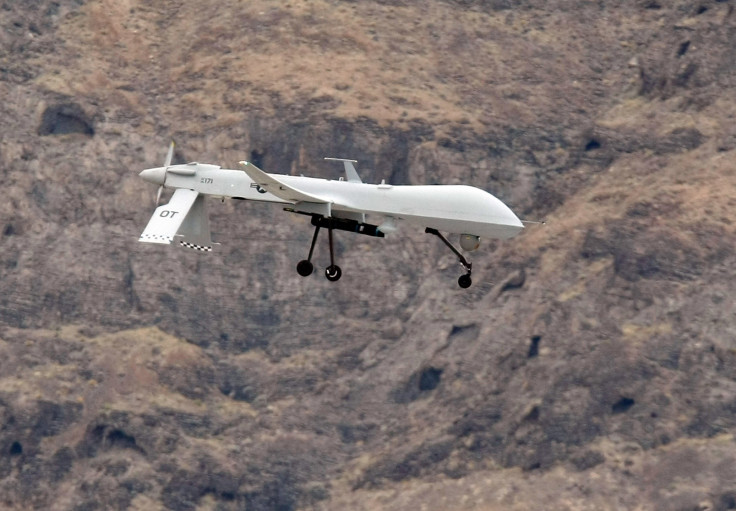 A U.S. MQ-1 Predator drone crashed Monday in southern Iraq, according to a new report. An Iraqi man found its remains Tuesday in Samawa, which is located in southern Iraq, the Air Force Times reported. According to U.S. Air Forces Central Command, the drone was flying a combat mission when it crashed, though authorities maintain the plane was not brought down by enemy fire.
At the time of this report, no civilian casualties or property damages had been reported. The following photos were posted to Twitter by Ammar Altahan, allegedly from the desert in Samawa, a city in southern Iraq 200 miles south of Baghdad.
This drone was not the first to crash in Iraq or Syria. In March 2015, a drone crashed while reportedly spying on the home of Syrian President Bashar al-Assad. Though officials reported that the drone in March was shot down by Syrian fire, that report was never confirmed. Three crashes have also occurred in Yemen in the past 15 months, according to the Washington Post.
Throughout the month of July, as Western nations accelerated their fight against the Islamic State militant group, U.S. forces increased drone use to carry out air strikes on targets in Iraq and Syria. These strikes often targeted leaders of the Islamic State terror group, also known as ISIS. Two senior Pakistani militants for ISIS, along with 22 other people, were reportedly killed by drone strikes on July 6.
Unmanned aircraft have often been hard to protect and need to be escorted by other fighter planes when in contested airspace, according to the Air Force Times. Drones can also fly in dangerous weather that would stop a manned aircraft from taking off. Due to these circumstances, they are often vulnerable to attack and technical failure.
© Copyright IBTimes 2023. All rights reserved.