US Easing Of Cuba Travel, Business Restrictions Is A Message From President Obama To US Lawmakers, Raul Castro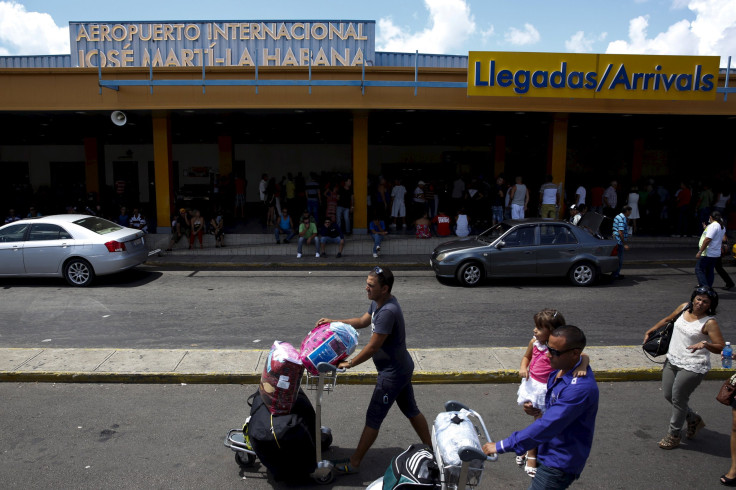 The Obama administration's announcement Friday that it's lifting certain travel, investment and commerce restrictions on Cuba will open the way for increased engagement between people and companies on both sides of the Florida Straits. The move will have profound implications in small but important areas, ranging from the amounts of money Cuban-Americans can send to relatives in the island country to the capability of some U.S. businesses to create Cuban subsidiaries, hire locals and open bank accounts in the Communist country.
But with a congressionally controlled U.S. embargo hobbling President Barack Obama's efforts to end the decadeslong grudge match between Washington and Havana, and a Cuban government still largely unwilling to let go of virtually every aspect of its economy, the reforms will work only with the cooperation of policymakers at all levels on both sides.
"Both countries still need to learn how to dance with each other before they can get on the dance floor," said Fulton Armstrong, a research fellow at the Center for Latin American and Latino Studies at American University in Washington. "This is an evolutionary process."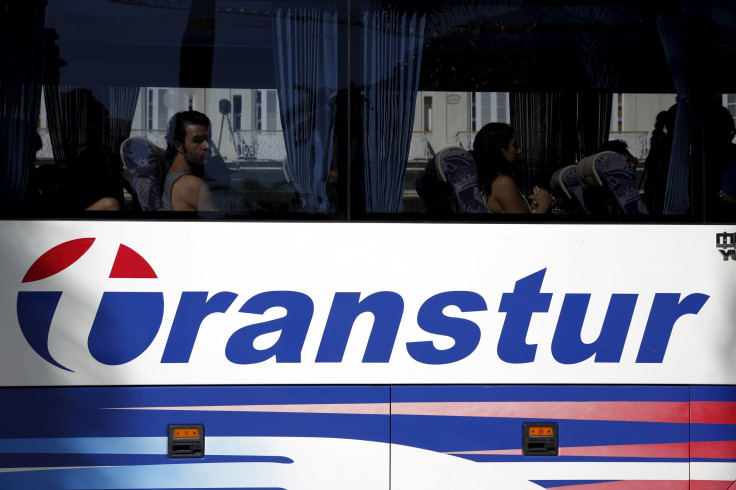 Beginning Monday, new rules will allow financial transactions between the two countries, enable more people to qualify for travel from the U.S. to Cuba and permit direct shipping activity. It also will allow certain types of businesses, such as cargo transporters, Internet-based companies and telecommunications firms to establish operations in Cuba, assuming Havana permits them.
"The reforms will make it much easier to do business in these categories," said Ted Piccone, a senior fellow focused on global democracy and human-rights policies at the Brookings Institution, a Washington-based public-policy think tank. "But the Cuban government has to move to make these things easier. That's a key message."
Piccone said the measures announced by U.S. Treasury Secretary Jacob Lew Friday -- orchestrated to coincide with Pope Francis' visit to Cuba Saturday -- are aimed at helping Cuba's microeconomy in the shadow of the macroeconomy that's controlled by the country's government. For example, Cuban medical-device makers and software developers would be able to sell their goods in the U.S.
While the U.S. is easing certain commercial restrictions, President Raul Castro's government would have to permit these activities to take place -- which many say is the point of the new U.S. approach to Cuban relations. As American University's Armstrong put it, it's a dance, with one movement reciprocated by another.
"It will be interesting to see what the Cuban reaction is to this," said Juan Santamarina, chair of the history department at the University of Dayton who has studied Cuba's economic track record. "Will they allow a company like Google to build a fiber-optic network, or someone else to build other types of infrastructure?"
Ted Henken, a professor at the department of black and Latino studies at Baruch College in New York, said Obama's Cuba strategy, begun last year when the White House announced a radical shift in Cuba policy that saw restored diplomatic ties, is aimed squarely at both U.S. lawmakers and Havana.
"There are some very specific changes, and they're certainly praiseworthy -- lifting the limit on money transfers is huge -- but the real purpose is to put pressure on U.S. Congress to lift the embargo and to put pressure on Cuba to respond to these changes," Henken said.
Co-author of "Entrepreneurial Cuba: The Changing Policy Landscape," which compares the policies of the current Cuban president and those of his brother and predecessor Fidel Castro, Henken said it's imperative for Raul Castro to respond to the White House's gestures to help move Congress to act on the embargo.
"Raul doesn't have to respond to U.S. policy, but it would makes things more likely to keep happening if these U.S. gestures bore fruit," Henken said. "So for example, right now it's impossible to import or export from Cuban. If the Cuban government were to address that, then Obama could say to Congress that its hammer policy of the embargo isn't working."
To Armstrong, the key to improving relations between the two countries lies in getting the two governments out of the way.
"There is a little private sector in Cuba, and it's becoming a louder voice in how to move into the future," Armstrong said. "All of the big industries and major infrastructure are still in the hands of the government. But as we saw in Asia, like in Taiwan, after the U.S. allowed engagement into small enterprises, that eventually led to vibrant private sectors."
© Copyright IBTimes 2022. All rights reserved.
FOLLOW MORE IBT NEWS ON THE BELOW CHANNELS