US Economy: Low-Income Workers Hit The Hardest By Job Losses
Low-income workers have been at the forefront of job losses in the start of the pandemic in March 2020, and it's continued into the new year.
Those working in non-essential businesses or in places that require a large amount of face-to-face interaction— bars, restaurants, music venues, sports venues — have suffered the most during the COVID-19 shutdowns and stay-at-home orders.
As of Friday, there are 13 states — Arizona, Colorado, Connecticut, Hawaii, Idaho, Louisiana, Maine, Massachusetts, Michigan, New York, North Carolina, Rhode Island and Vermont — have shut down some businesses due to lockdown measures, while six states — California, Illinois, Minnesota, New Mexico, Oregon, Washington, along with Washington, D.C. — have had most of their businesses shut down, according to the New York Times.
Many consumers have altered the way they shop, eat and live through the pandemic, and some economists believe these habits might continue even after the pandemic is over, according to a recent report from the Associated Press.
The U.S. saw an unemployment rate of about 6.7%. December alone saw a loss of nearly 140,000 jobs.
While there have been thousands of jobs lost, there have been a few industries that have thrived through the pandemic.
Those in the construction industry, online retailers, workspace solutions like Zoom and Slack, grocery stores and liquor stores have seen more positive than negative impacts in their businesses, Forbes noted.
With the COVID-19 relief package that was just passed, those who are unemployed due to the pandemic will be receiving $300 a week until March 14. It also includes eviction protections for those who are having trouble paying their rent.
President-elect Joe Biden has also announced that he will be rolling out an economic relief program as soon as he's sworn into office next week.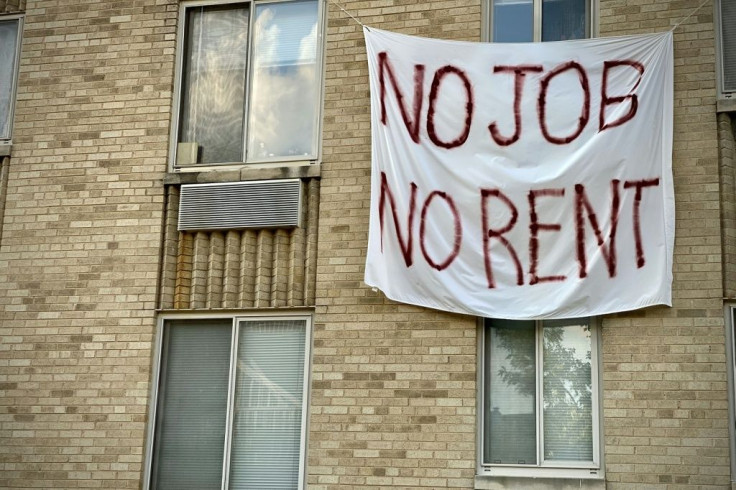 © Copyright IBTimes 2023. All rights reserved.