US Farmers Face Difficult Challenge: Finding A New Generation To Take Over Their Land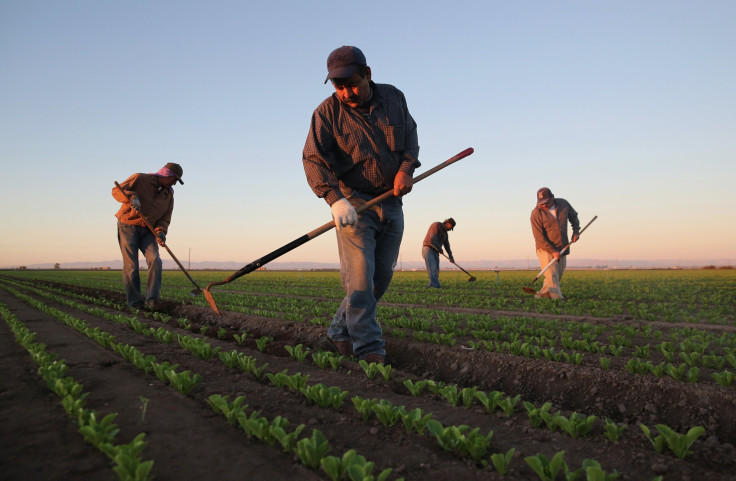 Every year, Beverly Pounds raises 12,000 turkeys for the holiday season. She runs Pounds' Turkey Farm in the small town of Leechburg, Pennsylvania, with her husband, Tim, and his brother Rick, who took it over from their parents 30 years ago. Now they want to slow down. But when Beverly attended a workshop about retiring a few years ago, she realized she couldn't answer a simple question: What will happen to the farm?
"It forced me to begin saying, 'We need to look at a timeline between the three of us and take that timeline to the next generation,'" she says.
She called a family meeting with her two daughters and Rick's three daughters, and made the announcement: They would need to know within five years if anyone in the next generation was interested in taking over the farm.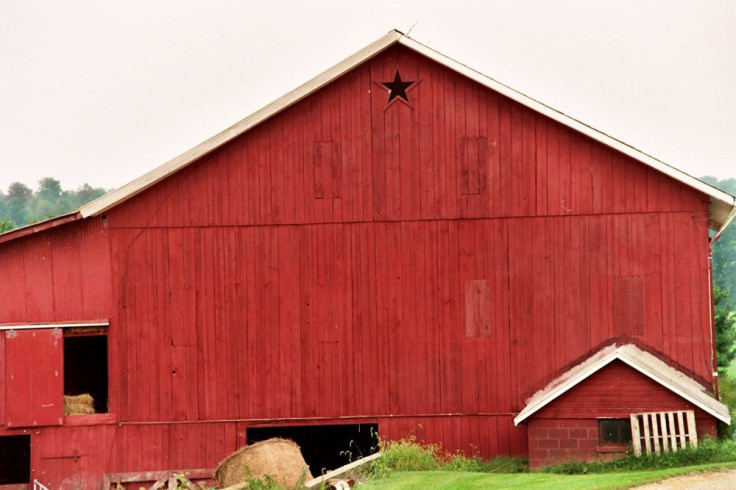 Farm Trades
Just like the Poundses, many American farmers will transition their farms to new owners in the next five to 10 years. About 10 percent of U.S. farmland, or about 91.5 million acres, is expected to change hands by 2019, according to a 2014 Department of Agriculture survey. But there's a scarcity of farmers with a transition plan in place. The average American farmer is 58 years old. And about 32 percent of the nation's 2.1 million farmers are at least 65 years old, compared with 11 percent of business owners in other sectors. As these farmers age, they increasingly need to hand over their operations to a new generation.
If poorly managed, the rush of transfers threatens to upend the stability of America's $166.9 billion farming industry. Contrary to popular belief, the vast majority of farms in the U.S. are still owned and operated by families. Many of these farms sell their produce to major food corporations, but the land and its management are a family affair. Family farms of all sizes make up 98 percent of U.S. farms, and produce about 85 percent of the value of the nation's agricultural products.
Some products will be at greater risk than others if these farms can't make the switch. For example, family farms produce 96 percent of the corn, cotton, soybeans and wheat grown in America, and small family farms (which are defined as earning less than $350,000 in gross income a year) raise and process about 56 percent of the nation's poultry by value.
Small and midsize farms such as the Poundses' are also the economic engines of rural towns. They could increasingly be snatched up by larger operations in major farming states such as Iowa or Wisconsin, or plowed over by development in the more crowded Northeast. Farms directly employ 2.6 million U.S. workers and generate a total of 16.9 million jobs in farming and related industries -- about 9 percent of the U.S. workforce.
A broad swath of agricultural states in the heart of the country is bracing for the transfer. In Wisconsin, agriculture employs about one in nine residents. About 8,400 of the state's 10,000 full-time dairy farmers are between 45 and 65, but only a third have a plan in place to hand over their business upon retirement.
"That's a huge chunk of our dairy farming population that's going to be transitioning a farm in the not-so-distant future," Kathy Schmitt, director of the Wisconsin Farm Center, says.
John Baker, an attorney with the Iowa State University's Beginning Farmer Center, estimates about half of the state's 60,000 commercial farms have begun the transition process or will do so soon. "It's happening right now," he says. But a 2014 survey suggests only 45 percent of Iowa farmers who planned to retire in the next five years had identified a successor.
Krysta Harden, U.S. deputy secretary of agriculture, pointed out that the U.S. currently produces enough crops in the basic food groups -- grain, vegetables and dairy -- to feed its citizens. That bounty is contingent upon ensuring the nation's farmland remains in the hands of capable farmers.
But to give up a farm is not an easy or straightforward transaction. Farms are built over decades in an industry where the bounds of home and work are permanently blurred. Three-fourths of the nation's farmers have farmed the same land for more than a decade. Handing over that responsibility requires the owners to relinquish control of their livelihood, extract their identity from farming and face the sometimes harsh financial realities of retirement. Such intimacy frequently creates tension and conflict.
"I think there's a pride and independence in farm families that often goes far beyond the pride and independence that you would see in any other small business, whether that's a grocery store or funeral parlor or insurance agency," Roger Williams, a volunteer mediator with the Wisconsin Department of Agriculture, says. "There's a reticence to talk openly with each other."
Meanwhile, the U.S. government, nonprofits, universities and state agricultural agencies have begun offering a variety of financial assistance programs, transition planning workshops and matchmaking services to connect retiring farmers with new farmers who need land. Schmitt's Wisconsin Farm Center assigns staff members such as John Gasner, a transition specialist, to walk participants through the transfer process. In its last fiscal year, the center processed 84 farm transfers. Two months into this year, the staff had already handled 20.
The first step in any farm transfer is to identify a successor. Baker says that contrary to popular belief, there is not a lack of young people who want to farm. He oversees the Ag Link program through Iowa State University Extension and Outreach that pairs aspiring farmers with those who are ready to give up land. While the service has had more than 800 inquiries from hopeful young farmers, retirees have listed just 23 farms in the state.
Once a successor is identified, the talks center on a few key questions that reach to the heart of how America's farms are managed: How should the land and business be split up between those children who want to farm and those who don't? How will the retiring farmers support themselves? What should happen to a farm if no children wish to take it over? If new farmers join, how can the farm generate more money to cover their costs? And who gets to live in the farmhouse?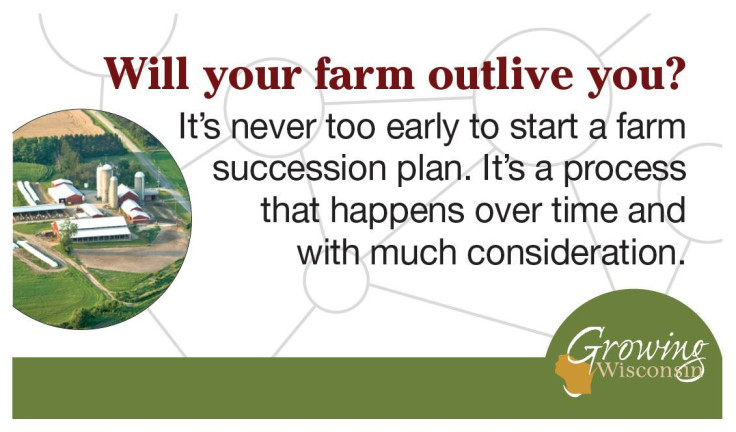 A Secure Retirement
Today's retirees have been through this process once before, when they first began to farm. But this deal looks very different from a generation ago. Farming is industrialized, and land prices have shot up. Purchasing a farm and all its equipment now requires a hefty capital investment that beginning farmers can't afford.
"Million-dollar businesses are needing to transition," Joy Kirkpatrick, an outreach specialist at the Center for Dairy Profitability in Madison, Wisconsin, says.
Nationwide, longtime farmers are devising creative arrangements to permit successors from within and outside of their own family to purchase these operations for a fraction of the price. Young farmers can pay off part of their debt in labor for years before acquiring the farm. Generous retirees may write the rest off as a gift. It's rarely a simple exchange, and some deals require the farmers and successors to work side by side for up to a decade.
Back at Pounds' Turkey Farm, Beverly is preparing to welcome roughly 2,800 customers to her farm's retail store in the three days leading up to Thanksgiving. She is proud of the business she built with her husband and his brother -- the trio expanded from producing only whole turkeys to selling a line of 90 turkey products, including lunch meats, sausages, bacon and pot pies. But she also knows that her daughters have their own interests and may not be as eager to take on a turkey farm as she and her husband once were.
"It's been a wonderful living and a wonderful life for us, but it is a difficult living," Beverly says. "Somebody would truly need a passion to be here."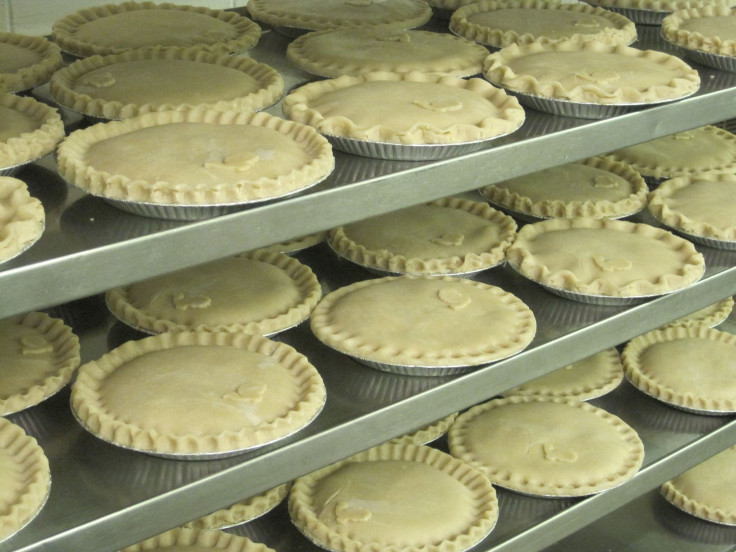 She would prefer for at least the land remain in the family. But if the land were to survive and the turkey business were to shut down, the town of Leechburg would lose a handful of jobs. The Pounds family employs eight to 10 people year-round and hires an additional 25 to 30 to help out during the holidays.
Even if one of their daughters is interested, the Poundses figure they will need at least five years to teach her the ins and outs of the business. The girls tended to follow their mother around the farm while growing up, but that gave them a one-sided view of its operations.
"They're an ace on the cash register, and they can package turkey with the best of them," Beverly says. "But they did not learn how to run the hay bailer."
Amid the holiday preparations, Beverly admits she is concerned about retirement. Like many farmers, she and her husband have set aside some savings but poured most of what they earned back into the farm. "There's no pensions anywhere," Beverly says. "We're all self-funded."
Gasner says their situation is not unusual. A successful transfer often hinges on a farm's ability to generate retirement funds for one generation while still providing steady income for the next. "Most farmers we work with don't have IRAs and pension plans," he says. "They've put everything they have into the farm."
As Beverly presses her daughters for answers that will bring clarity to her own future as well as the farm's, she worries most about damaging the bond they share after so many years of running the sales counter together.
"The most important thing to me is maintaining communication and positive relationships across the challenge of separating a business decision from your family decision," she says. "Like being able to say, 'That doesn't seem like a viable plan to us, but that doesn't mean we don't love you as much.'"
Unfortunately, not every handoff is smooth. In Wisconsin, Williams, the volunteer mediator, sees the worst cases. Schmitt's farm center refers to him families and unrelated parties that have a particularly difficult time reaching an agreement. He has helped 15 families work through contentious farm transfers over his 10 years of service. He always keeps a box of tissues on the table, just in case, and reserves time at the end for each side to apologize to the other, if they choose. "There are often tears," he says. "But I've never had anybody storm out."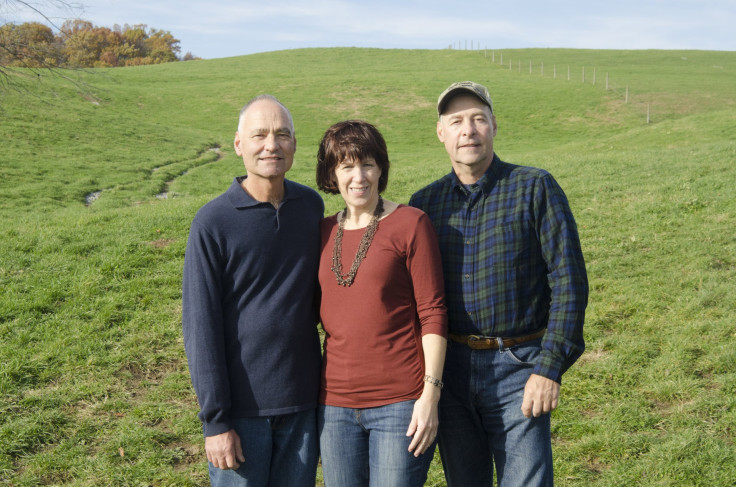 Starting Out
About 150 miles away from the Poundses' farm, Hannah Smith-Brubaker is at the start of her own farming career. After three years, she and her partner, Debra Brubaker, are nearing the completion of a transfer to take over a 45-acre poultry and vegetable farm called Village Acres Farm and FoodShed in Mifflintown, Pennsylvania, that once belonged to Debra's parents.
Hope and Roy, the parents, were elated when Debra told them she wanted to move home and take over the farm. But Debra has two sisters and a brother who also grew up there, and it wasn't immediately clear to anyone how those siblings might factor in.
Hope, Debra's mother, says the other children were still interested in maintaining a stake in the farm even though they live elsewhere and couldn't play a direct role. After all, their oldest daughter had been the one to suggest the parents start a community-supported agriculture program, which has since expanded to 250 members and now provides the farm's primary source of early-season income. The siblings' reluctance to give full control to Hannah and Debra sparked a new round of negotiations when the family was already well into the process.
"There certainly were moments where you're like, 'Oh, my gosh -- are we going to survive this?'" Hannah says.
Gasner says this can be the most difficult part of negotiating a farm deal. "One thing we always talk about in a transition plan is: What about the non-farm children?" he says. "Are we sure they're happy with what they're going to get out of this? Because we don't want you to pass away and everybody to hate each other."
Eventually, Debra's three brothers and sisters agreed to let Hannah and Debra become co-owners of an LLC with Debra's father and gradually assume full ownership of the business. The rest of the children will share ownership of the land with Debra and retain a right to participate in the business if they so choose.
Hope, 71, is still not fully satisfied. She had wanted the family to purchase long-term-care insurance for herself and Roy, 74, to protect the farm in case either of them required extended care. But Roy was denied coverage due to a pre-existing condition, and the siblings opted not to buy it for Hope, who was eligible.
"The family assures us that if we need long-term care, we'll work it out somehow," she says. "The last thing we want is for them to be able to come in and claim the farm."
For now, the couple relies on Social Security and retirement funds from Hope's career as a nurse and the 12 years they spent overseas as missionaries. Debra and Hannah have arranged for them to live in a nearby house while they raise their two sons, Owen and Chandler, in the two-story farmhouse.
"Debra's parents created this," Hannah says. "They are responsible for it being here and we're always cognizant of that, so while obviously it's a huge priority to have a viable business going into the future, that can never be at the expense of Debra's parents not being fully provided for and taking care of in their retirement."
Now that the transfer is complete, Debra and Hannah are free to run the farm as they choose. Though they both believe deeply in preserving the farm's mission of forging relationships between neighbors, food and the environment, the new partners also plan to adopt a more flexible work schedule.
"[Debra's parents] have such a strong commitment to service and the farm serving the needs of the community," Hannah says. "Maybe we are a little bit more focused on making sure we have time for our family, too."
When the whole family recently piled into cars to make one of their last trips to the lawyer's office to sign the final agreement, Roy took the opportunity to emphasize, once again, that the farm's mission was central to its survival.
"He said, 'Now, I want to reiterate what we feel this farm is supposed to be doing, We are stewards of the land, and it's God's land, and we don't want to dwell on ownership,'" Hope says. "He just wanted them to remember what our purpose was for setting up and creating this farm, and hoping that they would carry on with that same sort of mission. Now, that's to be seen."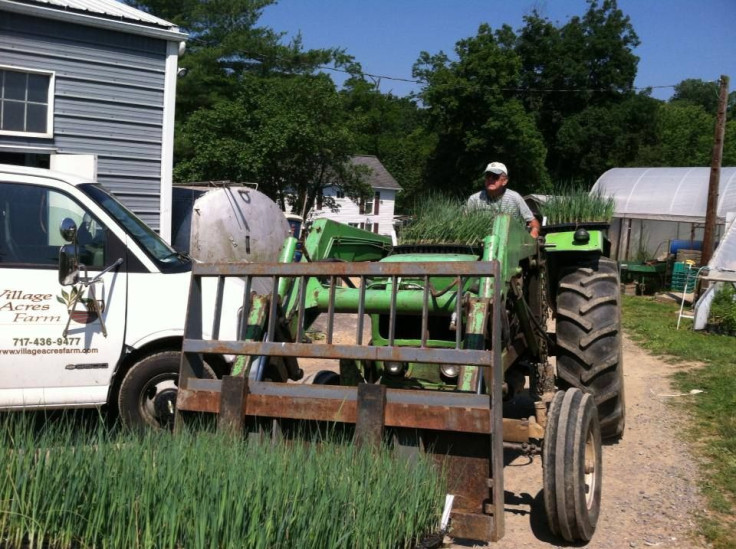 Last week, Roy worked 12 to 14 hours a day helping Debra and Hannah prepare the farm as the seasons turn. They pulled out the last of the tomatoes as a hard frost threatened to kill them off, and seeded the greenhouses to provide fresh food to customers through the coming winter.
Hope has enjoyed sitting back and watching the new owners take on some of the responsibilities she always thought tedious, such as washing the plastic sheets they use to line boxes for customer pickups. Unlike her husband, she is eager to see how they make it their own.
"I would say for myself, it's easier for me to let go and say, 'Let them do it their way,'" she says. "It's a little harder for my husband. He has been the one in control, and letting go of control is a difficult thing."
© Copyright IBTimes 2022. All rights reserved.
FOLLOW MORE IBT NEWS ON THE BELOW CHANNELS