US Government Set To Seize New York City Building Linked To Iran In 'Largest-Ever Terrorism-Related Forfeiture'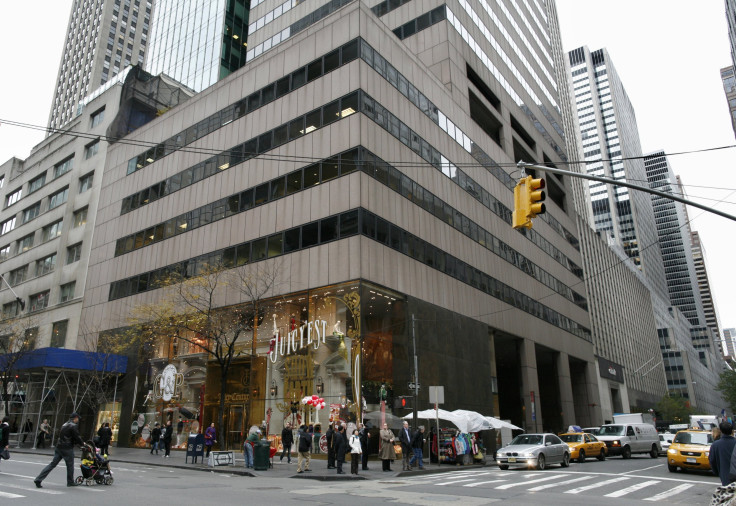 The U.S. government is set to seize a Manhattan skyscraper that prosecutors say is secretly owned by the government of Iran, while the seizure and sale of the building, which has been approved by a federal judge, is expected to be appealed.
Preet Bharara, the federal prosecutor for the Southern District of New York, said on Tuesday that U.S. District Judge Katherine Forrest granted a summary judgment in favor of the U.S. government for the forfeiture of the 36-story office building located at 650 Fifth Avenue in midtown Manhattan, after the court found that the building's owners -- the Alavi Foundation and Assa Corp. -- violated regulations and were involved in money-laundering activities.
The Justice Department said the seizure would represent "the largest-ever terrorism-related forfeiture, and provides a means of compensating victims of Iranian-sponsored terrorism," and reiterated that Assa has been "a front for Bank Melli, and thus a front for the Government of Iran."
"The Alavi Foundation has been providing numerous services to the Iranian Government," the Justice Department said, "including managing the Building for the Iranian Government, running a charitable organization for the Iranian Government, and transferring funds from 650 Fifth Avenue Company to Bank Melli Iran ("Bank Melli"), a bank wholly owned and controlled by the Government of Iran."
The U.S. Treasury has imposed several financial sanctions against Iran, including blacklisting a number of Iranian companies and organizations, and imposing restrictions on fund transfers to Iran. The sanctions are part of a wider set of measures to pressure Iran to abandon its nuclear program, which Western nations allege is aimed at producing nuclear weapons.
The Alavi Foundation, which says it runs a private nonprofit to promote Islamic culture, expressed disappointment over the court's decision granting seizure, and said in a statement on their website that it intends to appeal the court's decision after the final judgment is pronounced.
The Justice Department said the building was constructed in the 1970s by the Pahlavi Foundation, a nonprofit organization run by the then-Shah of Iran, Muhammad Reza Pahlavi, "to pursue Iran's charitable interests in the U.S." and the construction was financed by a loan from Bank Melli.
When Ayatollah Khomeini came to power, following the Iranian revolution in 1979, the Shah's properties, including the assets of the Pahlavi Foundation, were transferred to the control of Iran's new leader.
© Copyright IBTimes 2023. All rights reserved.
FOLLOW MORE IBT NEWS ON THE BELOW CHANNELS