US Seeks To Assuage Israel's Fears That Syrian Chemical Weapons Deal May Soften US Standing On Iran's Nuclear Weapons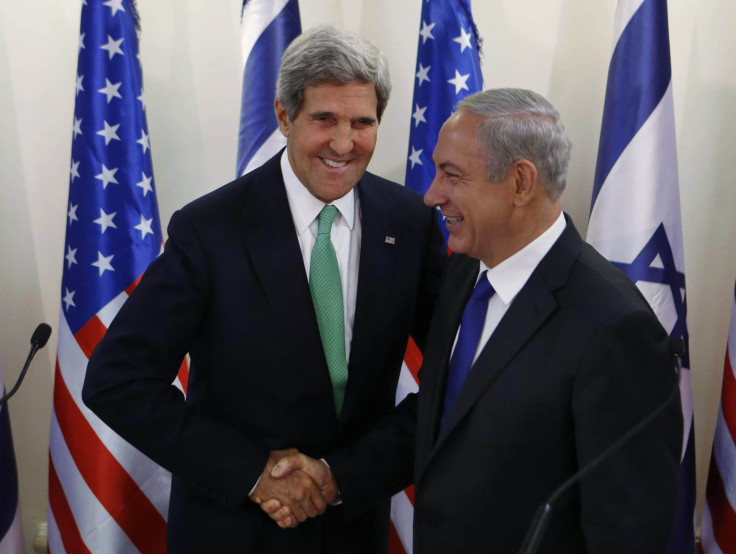 The U.S. is promising Israel that the deal reached to secure Syria's chemical weapons doesn't affect Washington's resolve to thwart Iran's nuclear program, after President Barack Obama spoke of a diplomatic settlement with Tehran along the lines of the Syrian deal.
Iran's nuclear program, which the U.S. and other Western nations allege is aimed at producing nuclear weapons, is a "far larger issue" for the U.S. than Syria's chemical weapons, said the president, adding that Iran should draw a lesson from the Syrian accord.
"What they should draw from this lesson is that there is the potential of resolving these issues diplomatically," Obama told the ABC network in an interview aired on Sunday.
Obama said he has had direct written communication with the newly-elected Iranian President Hassan Rouhani, who is regarded as a moderate and has been championing a reconciliatory foreign policy compared to his hawkish predecessor, Mahmoud Ahmadinejad.
"I think this new president is not going to suddenly make it easy. But you know, my view is that if you have both a credible threat of force, combined with a rigorous diplomatic effort, that, in fact … you can strike a deal," Obama said.
Israel, which considers nuclear Iran an existential threat, had voiced skepticism over the Syrian accord, saying that it hoped the deal achieved the desired results.
"We hope the understandings that have been achieved between the U.S. and Russia regarding Syria's chemical weapons will show results, and these understandings will be tested by results — the full destruction of the stocks of chemical weapons that the Syrian regime has used against its own people," Israel's Prime Minister Benjamin Netanyahu said, according to Jerusalem Post, in a speech on Sunday ahead of the Sept. 16 anniversary of the 1973 Arab-Israeli war, also known as the Yom Kippur War, when Israel was attacked by Syria and Egypt.
"We must also judge the results of the efforts of the international community to stop Iran's nuclear armament. Here as well, it is not words that will determine the outcome but rather actions and results," Netanyahu said.
Seeking to allay Israel's fears, U.S. Secretary of State John Kerry flew to Israel to personally brief Netanyahu, saying the U.S. is not softening its stance on Iran.
"We cannot have hollow words in the conduct of international affairs, because that affects all other issues, whether Iran or North Korea or others," Kerry said after talks with Netanyahu on Sunday.
According to a poll published Friday by the newspaper Israel Hayom, the Israeli public shares Netanyahu's skepticism about the Syrian chemical weapons deal, with more than 65 percent of those polled saying that Obama will not be able to thwart Iran's nuclear program after his conduct regarding Syria.
Israel is presumed to have nuclear and chemical weapons capabilities and is reportedly concerned the Syria accord may renew calls from the international community for all nations in the Middle East to give up weapons of mass destruction.
© Copyright IBTimes 2023. All rights reserved.