Obama, Rouhani Exchange Letters In A Bid For Diplomacy Between US President And New Leader Of Iran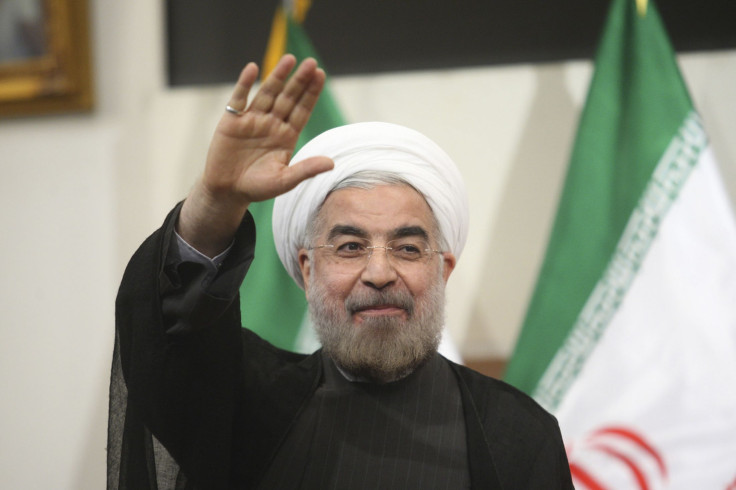 U.S. President Barack Obama confirmed Sunday for the first time that he has communicated with Hassan Rouhani, the new Iranian president.
The president also said, for the first time publicly, that he has exchanged letters with Rouhani, who took office Aug. 3, over U.S. concerns regarding the Syrian civil war and the continuing standoff over Iran's uranium enrichment program. Speaking Sunday morning on ABC's "This Week With George Stephanopoulos," Obama said Iran's nuclear program — which the U.S. and allies suspect is being used to develop nuclear weapons but Iran insists is for peaceful nuclear power development — "is a far larger issue" for the U.S. than the situation in Syria.
Rouhani has said he would use "all efforts" to defend Iran's ally, the Syrian regime, from Western military strikes, which for the time being have been put on hold in order to secure Syria's chemical weapons stockpile through diplomatic channels.
Rouhani announced on Twitter Saturday that he would be meeting with British Foreign Secretary William Hague next month during the United Nations General Assembly meeting that starts Wednesday. Britain closed its Teheran embassy in 2011 after Iranian security forces allowed an angry mob of anti-Western hardliners to ransack the compound. The U.S. has had no embassy there since the takeover of 1979.
As Britain and Iran work to mend relations, Obama said in comments on Saturday that he hopes the efforts to stave off U.S.-led (and Russia-opposed) airstrikes in Syria sends a signal to the new Iranian leader, who is considered a moderate compared to former President Mahmoud Ahmadinjejad, that the U.S. and its Western allies are open to a diplomatic solution to the Iranian nuclear issue.
Nevertheless, Obama clarified, Rouhani will not "suddenly make it easy" for the West to be assured Iran isn't developing nuclear weapons that would radically alter the balance of power in the Middle East and create serious security concerns for Israel.
© Copyright IBTimes 2023. All rights reserved.