US Grants $3B Sale Of Tanks, Armored Vehicles To Iraq; Will Send 1,300 Troops To Assist Iraqi Forces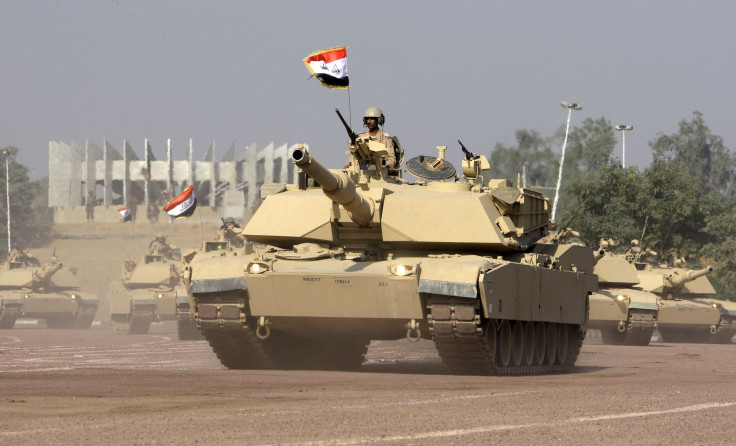 The U.S. State Department has approved sales of tanks and other armored vehicles to Iraq as part of a deal worth about $3 billion. The latest development coincided with a statement from the Department of Defence announcing the deployment of more than 1,000 U.S. troops in Iraq next year.
"The State Department has made a determination approving a possible Foreign Military Sale to Iraq for M1A1 Abrams tanks and associated equipment, parts and logistical support for an estimated cost of $2.4 billion," the U.S. Defense Security Cooperation Agency (DSCA) said in a statement on Friday.
The agency released another statement on the same day, saying that the State Department has approved "a possible Foreign Military Sale to Iraq for M1151A1 Up-Armored High Mobility Multi-Purpose Wheeled Vehicles and associated equipment, parts and logistical support for an estimated cost of $579 million."
According to DSCA, the implementation of the proposed sale of the Abrams tanks will require approximately five U.S. government and 100 contractor representatives to travel to Iraq for a period of up to five years for delivery, system checkout, program support and training.
On Friday, U.S. Defense Secretary Chuck Hagel also announced that up to 1,300 more U.S. troops, including about 1,000 soldiers from the U.S. Army's 82nd Airborne Division, will be deployed in Iraq in late January.
"Their mission will be to train, advise and assist Iraqi security forces," Pentagon Press Secretary Navy Rear Adm. John Kirby, said in a statement. "This deployment is part of the additional 1,500 troops that the president authorized in November."
According to Kirby, the newly deployed troops will train 12 Iraqi brigades, including nine from the Iraqi security force and three from the Peshmerga forces.
Meanwhile, the U.S.-led coalition airstrikes continued to attack the Islamic State group terrorists in Syria and Iraq on Friday using fighter, bomber and attack aircraft. Three airstrikes destroyed two ISIS buildings and an ISIS staging area, and struck two ISIS tactical units near the Syrian town of Kobane, while two airstrikes destroyed an ISIS building and mortar, and struck a tactical unit of the militant group near Al Asad in Iraq.
The United States Central Command has provided a summary of the attacks on its website.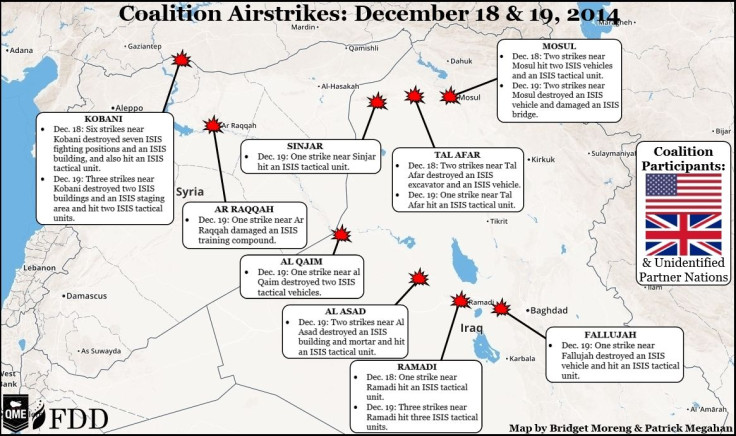 Friday's airstrikes came after the Iraqi Kurds claimed Thursday that they had broken an ISIS siege on Sinjar mountain and freed hundreds of people, including Yazidi civilians and fighters, who were trapped there for months.
© Copyright IBTimes 2023. All rights reserved.