US Gulf Oil Spill Nearly Killed BP, Chief Bob Dudley Says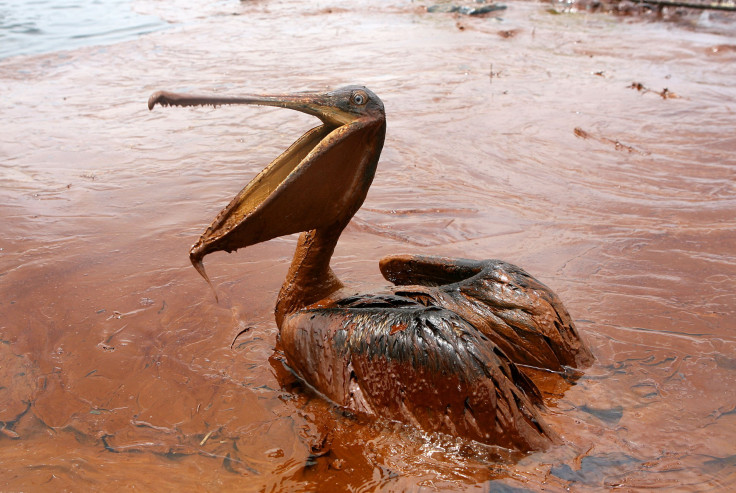 The massive oil spill off the U.S. coast in 2010 nearly ruined BP Plc., CEO Bob Dudley said in an interview Friday. The incident, termed one of the worst environmental disasters in the U.S., shook BP "to its core" and led to a change in its complete organizational structure, he added.
"Sometimes it takes a near death experience to radically change a company," Dudley said on BBC Radio 4's Today program Friday, terming the spill a "tragic accident".
BP's Deepwater Horizon rig exploded on April 20, 2010, killing 11 workers and spilling more than three million barrels of crude oil into the Gulf of Mexico off the coast of Louisiana. The spill subsequently spread to shorelines of five states — Alabama, Florida, Mississippi, Texas and Louisiana.
The legal fallout saw BP agreeing to pay 3 billion euros ($3.26 billion) in criminal damages alone in 2012. Along with a sell-off of assets, compensations and fines, the oil spill is projected to cost BP about 30 billion euros ($32.6 billion) to clean up.
In 2014, almost four years after the oil spill, the U.S. Environmental Protection Agency allowed the British oil and gas company do business with the federal government again, after BP agreed to tougher safety, operations, and corporate government requirements .
Meanwhile, speaking about record low oil prices, Dudley told BBC that the recent drop in oil prices was here to stay "for a couple of years," with a possible low point in the first quarter of 2016.
Dudley also played down comments by Bank of England Governor Mark Carney about the financial risk to the energy industry of having cut down their dependence on oil and gas due to strict targets to cut carbon dioxide emissions.
In September, Carney suggested that many oil companies may be left with stranded assets — reserves that may never be tapped due to global limits on emissions.
The governor overstated the problem, Dudley said, adding that the world still faced a "really difficult problem" in reducing emissions and, at the same time, producing enough energy for a growing population.
© Copyright IBTimes 2023. All rights reserved.