US Home Foreclosures Down To Pre-Recession Numbers, But Recovery Uneven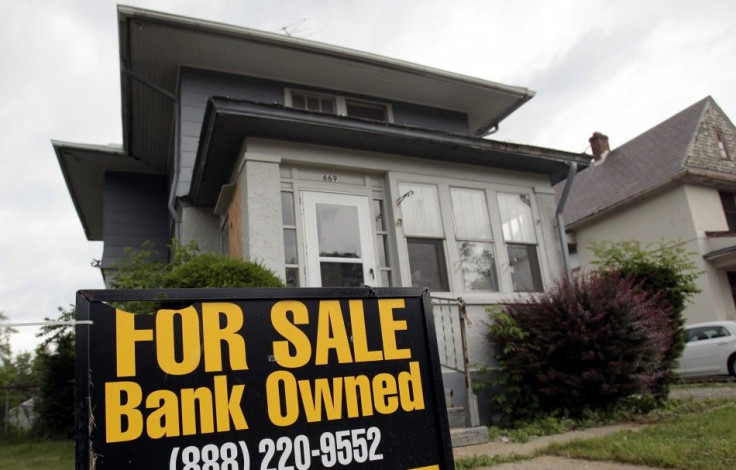 U.S. home foreclosures fell to the lowest level since before the 2008/09 mortgage meltdown, according to the latest figures from RealtyTrac, released Thursday. In many states that involve the courts in the foreclosure process, the numbers increased.
Mortgage default, auction and repossession filings were reported for 531,576 residential properties in the third quarter, a 5 percent decline from the second quarter and an 11 percent drop from last year. September saw 180,427 new foreclosures, down nearly 7 percent compared with August and down 16 percent from the comparable month last year.
A decline in foreclosure activity nationwide is a sign that the housing market is rebounding; however the recovery process is not spread evenly. Some states saw foreclosure activity increase considerably, thanks largely to recent interruptions in the foreclosure process in some areas of the country.
"We've been waiting for the other foreclosure shoe to drop since late 2010, when questionable foreclosure practices slowed activity to a crawl in many areas, but that other shoe is instead being carefully lowered to the floor and therefore making little noise in the housing market -- at least at a national level," said Daren Blomquist, vice president at RealtyTrac, in announcing his company's findings.
"Make no mistake, however, the other shoe is dropping quite loudly in certain states, primarily those where foreclosure activity was held back the most last year."
The backlog of pending foreclosures caused a boom in foreclosures in some so-called judicial foreclosure states where the processes tend to take longer because they involve the courts.
September foreclosure declines were most prominent in non-judicial foreclosure states like California, Georgia, Texas, Arizona and Michigan. Of the 24 non-judicial foreclosure states, only four reported an increase in the third quarter. Part of the reason was due to changes in foreclosure law that raised the bar for banks to foreclose on homes.
Judicial foreclosure state New Jersey, on the other hand, saw its rate in September more than quadruple on an annual basis. Florida, another judicial foreclosure state, leads the nation in the number of defaulted residential properties, nearly twice the national average. It saw a 24 percent year-over-year increase in foreclosures. In September, Florida recorded its 11th consecutive monthly annualized increase.
RealtyTrac, based in Irvine, Calif., also said average foreclosed-home prices rose 12 percent in September compared with the previous month, to $194,681. New home listings fell 40 percent in September compared with the previous month, to 106,328.
"We outlined our view that the recovery in housing was likely to broaden in 2012. So far, our forecast has been accurate," a research note from Barclays said on Thursday. "What had been a narrow housing recovery driven by better multifamily start activity amid a strong rental market has been complemented by improved homebuilder sentiment."
© Copyright IBTimes 2023. All rights reserved.